Can't seem to get the perfect line when applying your eyeliner?  No time to even apply eyeliner? Don't fret.
Check out the new Velvet Eyes tattoo collection from Dior. The collection features a series of stick-on eyeliner decals that affix to the eyelid to give you the perfect winged eye.
There are four styles to choose from: Effeft Velours, a thick wing-shaped tattoo available in straight or curved; Effeft Brilliant, a Swarovski crystal-adorned wing; and Effet Haute Couture, a thin wing-shaped tattoo with a single Swarovski crystal.  All goof-proof!
You can pick up the collection from select Sephora stores, as well as online at Sephora.com. The collection retails for $55.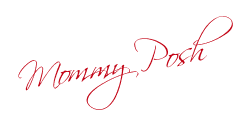 Did you enjoy this article?