Mommy Posh is now a proud member of the Hot Mom Spa Squad. Which means that I have been appointed to spread the message of pampering and wellness to moms worldwide. So check back here for Spa Gift Card giveaways, spa reviews and other spa-inspiring stuff.  Twitter hashtag – #hotspamoms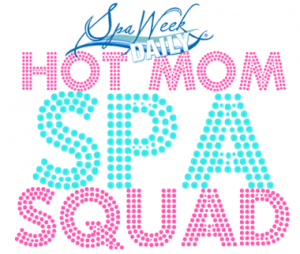 Lord only knows how stressful being a mom is…not to sway you non-moms from one day becoming moms, but maintaing a household, keeping up with your child's school activities, PTA meetings, working full time and trying to raise a well rounded kid can sometimes make you feel like a chicken with its head cut off. Of course, being a mom is rewarding, I remember not so long ago when my son first said "mommy", oh how did my heart sing, but getting some mom"me" time is oh so sweet!
So mark your calendars, it is officially that time of year again – Spa week! During Oct 10-16, book an appointment with your favorite local spa and indulge in some YOU time!
Check out this video to find out what you can expect….
Don't forget to follow my Tweets @MommyPosh for savings and Spa Gift Card.