By now you should all know how much I love me some reality TV, so today I was pumped to learn that my favorite ladies from the best (in my opinion) of the Real Housewives franchise are back.  The Real Housewives of Atlanta explosive fourth season is scheduled to return on Nov 6 and is sure to be as gripping and dramatic as ever (so, mark your calendars)!
Here's what to expect…Ne-Ne is finalizing her divorce (however, we hear from the rumor-ville that this might be a hoax!!) and is still not on speaking terms with her former BFF, Kim Zolciak.  Kim on the other hand has her hands full as she is preparing for the arrival of her baby boy with her Atlanta Falcons boyfriend Kroy Biermann. (We also hear that Kim is  going to get her own spin off show…hmmm, without the rest of the ladies, not sure if I'll be watching this one, but I'll keep you posted).
Phaedra decides she wants to start a funeral home business on the side and of course is still flaunting her boy-toy of a husband around  – geez who could blame her!
Sheree is taking her ex-husband, retired NFL player Bob Whitfield, to court for child support. It's 'bout time.
Meanwhile, Music producer and former singer of the R&B group Xscape,  Kandi is switching from R&B to country. And with the success of her Ustream online show titled "Kandi Koated" she is in the works of launching her own "intimate luxury line."
And then there's runway model Cynthia, who married her older boyfriend and restaurateur, Peter Thomas in the season three finale. Peter and Cynthia's sister are at war…well just see for yourself  after the jump…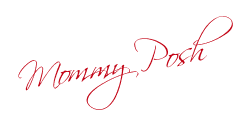 Did you enjoy this article?