After an intense workout, I was in much need of some R&R, so thanks to Spa Week I was able to indulge in just that over at Pretty Face Medi Spa.  Located along the Hudson and just 45 minutes away from Manhattan you feel like you've just stepped into a Norman Rockwell painting.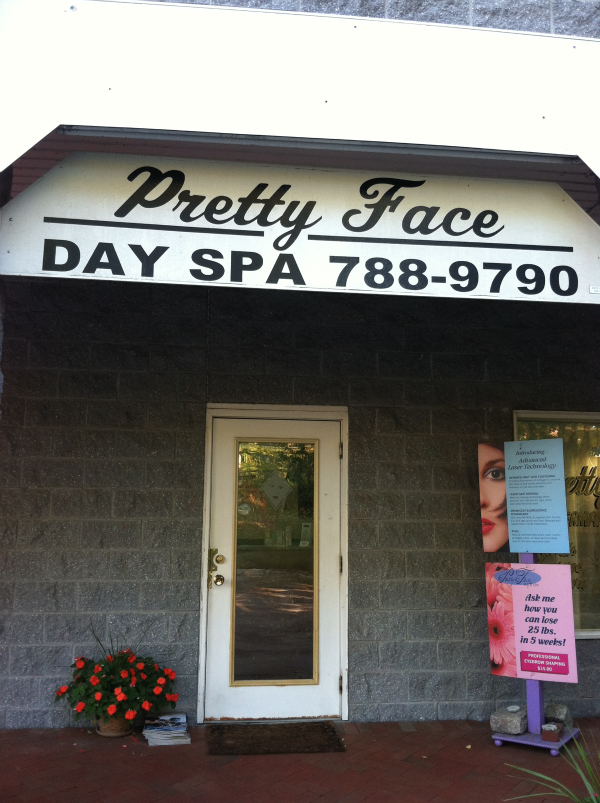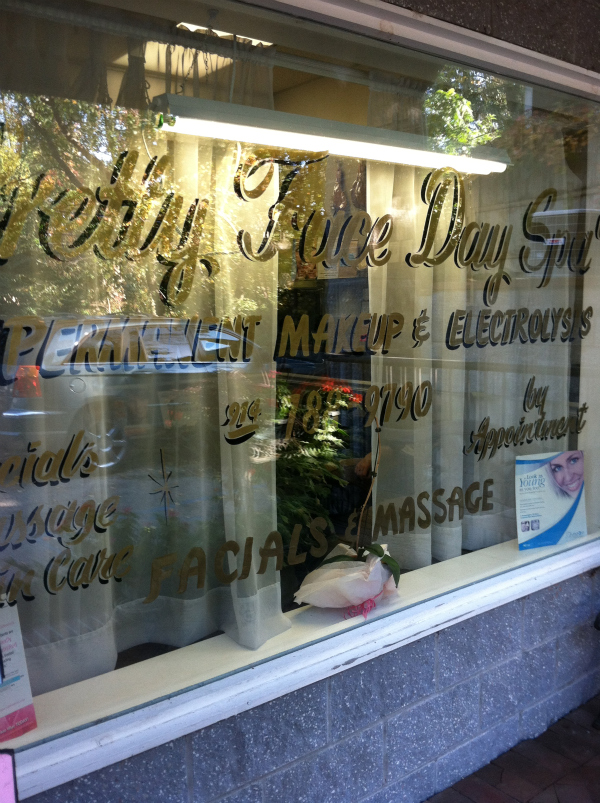 Arriving for my 60 minute Organic Facial, I was a taken aback by its no "frills" atmosphere.  Awarded as a "top sensational medi-spa in Westchester" by Hudson Valley Magazine, for Permament Make-up, Botox  and Laser Hair Removal. I deemed that had I stepped into a salon unlike any other.  This salon has been open for 10 years, and has not once raised their prices for the last eight. So that has to mean something?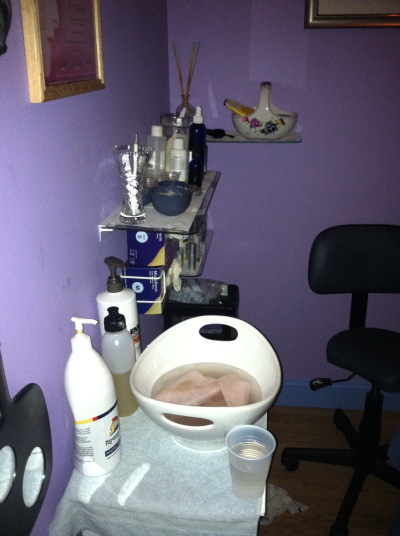 My esthetician for the day, Michelle, greeted me at the front desk and I was then brought into a small room. Again "no frills" here.  The purple, small room included just a bed, a overhead lamp and the salon's organic line of products.    I was expected to change into a terricloth robe, but nope, none of that here!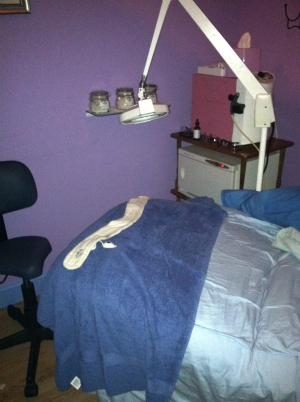 After I was asked to go underneath the covers, Michelle return to the room. Calming music surrounded the room which made me feel immediately relaxed, however since the room is not wall to wall, I was able to hear the street noise, as well as, the front desk conversations with clients. I learned to block out the noise, but its was still a little distracting.
After Michelle assesed my face she began to concot her potion for my customized facial. My only complaint here is that Michelle did not explain to me her process or asked if I had any medical issues (ie If I was pregnant or if I was taking any medications) and/or what an Organic Facial consisted of. Since I have had several facials (however this being my first organic facial) I didn't feel the need to interrogate her.
Michelle cleansed, toned, exfoliated, masked, and moisturized my skin with an organic line from Kara's Herbal Comforts. Michelle did have a relaxing demeanor to her and her hands were soft (which to me makes a great facial).  She massaged my neck, shoulder, arms and fingers…just what I needed!
After the 60 minutes the treatment was over and I felt that I overall got a good facial, maybe not a great one, my skin did feel soft and cleansed, but a grainy residue film remained on my face…however, with the lack of Michelle's step by step guidance, noisey treatment room, a room that has a slight chill in the air and a lack of "bells and whistle" left me feeling like I wasn't getting what I had sign up for.  But, please, don't let me deter you from the scenic ride, decent prices, and clean and friendly atmosphere…if you are looking for a getaway from the busy NYC streets, this is the salon that you may want to check out.
Make sure you book your Spa Week appointment before they're completely booked!
Pretty Face Medi Spa
2081 Albany Post Rd
Montrose, NY 10548-1529
914.788.9790
*Disclosure:  For this review, I was offered a complimentary treatment from Spa Week.  However the thoughts and opinions of this review are a 100% of Mommy Posh*