This week's Posh Mom Of The Week is stay-at-home mom, wife, interior designer and President of Elizabeth Holmes Designs, Elizabeth "Liz" Holmes.
READ: WEEK 1: POSH MOM OF THE WEEK
This POSH "mompreneur" chats is up with us about her family, her signature look and how the late Steve Jobs led her to finding her passion.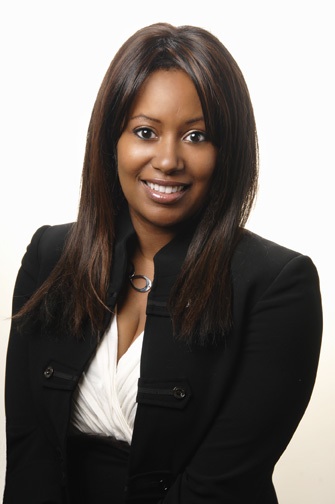 MommyPosh: Tell us a little about yourself. Your family.
Liz:  I grew up in a home with white walls, plastic covered chairs and china that came out only on special occasions. Who I am today is the exact opposite of that. I love color…everywhere; the only plastic I like is the kind that can be swiped, and I believe any occasion is special if it's with people you love. When you have your own family you realize that you can follow tradition or establish your own. I have a 13 ½ month old son with my husband of six years. I am fortunate to be a working mom who gets to work from home and spend time with my son.
MP: As an interior designer, who and what are your inspirations?
Liz: I'm inspired by Charlotte Moss, Sheila Bridges, and the late Steve Jobs. By transitioning from a career on Wall Street, Charlotte made me realize it's never too late to do something you love, especially when it's in your blood. Sheila is the epitome of effortless style and beauty. [On my personal blog] I included a commencement speech that Steve Jobs gave at Stanford. What I want my son to get from that speech some day is that you have to "find what you love."
I find inspiration in vintage clothing stores, yard sales, walking through the garment district, strolling through a museum on a Sunday morning. I'm also inspired by past pop culture — be it hairstyles like flips and afros to saddle shoes, shell-top Adidas and Cazal glasses to the heavy chunky jewelry worn by Run DMC and Salt-n-Pepa to images of Times Square pre-Disneyfication.  Simply put, if you observe what's around you, you can find inspiration just about anywhere.
MP: You went to law school and worked in real estate and government, what led you to become an interior designer?
Liz: It took me quite a while to find my voice, to take a leap of faith in myself and my craft and to say this is what I do best and this is what I'm going to do professionally. For as long as I can remember, it was drilled into me that I was going to be a lawyer or a doctor — no other options. So I enrolled in law school. After my first semester, I knew it wasn't for me, but fear of disappointing the people who sacrificed so much for me eventually led to another arduous semester after another until I graduated. That led to jobs so dissatisfying that I became physically ill on a Sunday because it meant the start of yet another work week. Have you ever had a performance review at your job right before it's time to receive or be denied a raise? Try doing a performance review of your life and if you come to the conclusion that you're doing what you're doing for all the wrong reasons, then it's time to move on.
MP: You are a mom, a wife, a woman, and an interior designer – what do you take most pride in?
Liz: I take most pride in being a mom who balances career and family.
MP: Tell us about your website and blog – Elizabeth Holmes Design?
Liz: My website profiles some of the work I've done for my clients. My blog, DECOR+AID features design guidance and inspiration, as well as information on products I'm working with and also spotlights  artisans I enjoy. My site started  out as a blog in 2009, but has evolved into a full-fledged website over the past year.
MP: If you could compare being a POSH MOM to a POSH SPACE, what would you do? 
Liz: I think your home is an extension of who you are and should be reflective of your personal taste and style. As a designer, I am constantly looking at what's happening in fashion in terms of color and texture, and I often bring that to my design aesthetic. My ideal decor is easy, modern and eclectic. If you walk into my office you'll find Asian-inspired pieces and a lot of texture  – from big heavy throws to alpaca pillows.  My dining room is black and white, giving me free range to play with colorful linens and plates and to also bring focus on my food. My living room is neutral with pops of aqua and orange. I must have been channeling my husband's Miami Dolphins love.
My decor has changed with life changes and the biggest game-changer has been the birth of my son. I don't restrict his enjoyment of our home, nor do I make certain areas off limits. I choose textiles and accessories that are stylish but easy to maintain because at the end of the day you can't be tied to objects. And if you're afraid that a white flokati rug is going to be a canvas for projectile vomit, then you go in a different direction.
MP: Who is your style inspiration and why?
Liz: Clodagh. Because of her use of natural materials. When I walk into someone's home for a design consult, I'm always amazed at what they're willing to toss in order to achieve their ideal decor. I think you can always improve upon what you have through some form of modification, be it upholstery, staining, or painting.  Repurposing an object is part of the green design movement, and I try to incorporate that into my services as much as possible.
MP: How would you describe yourself as a mom?
Liz: Like any first-time mom I'm anxious, nervous, restless, sleep-deprived, excited, and ultimately hopeful.
MP: What's your life motto?
Liz: Be who you are and say what you feel because those who mind don't matter and those who matter don't mind. – Dr. Seuss.
Liz: My signature look is sophisticated, modern.

More about Elizabeth Holmes: 
Elizabeth ("Liz") Holmes is an interior designer providing consulting services for private residences and commercial spaces. Liz has has more than ten years experience in assisting her clients achieve dynamic interiors.
"Designing is something that I've always been passionate about," says Liz, "but never thought I could make into a profession."
Up until a few years ago Liz worked in government before graduating from law school. She was working in real estate when she had her 'Aha!' moment. "I saw the opportunity to pursue a career that I truly enjoyed and I seized it. Similarly I encourage my clients to live and work in spaces they enjoy are inspired by. My design philosophy is simple: interiors should not only be functional, but also reflective of personal taste and style."
Elizabeth received a certificate in Interior Design from the NYU School of Continuing and Professional Studies. She lives in Nassau County.
Each week we will bring to you a mom that signifies overall POSHness, a mom that reveals real stories and experiences that celebrate, entertain and inspire the woman, who is a mom.
Are you a POSH Mom like Elizabeth? Then Contact me at gina@mommyposh.com to get featured here.