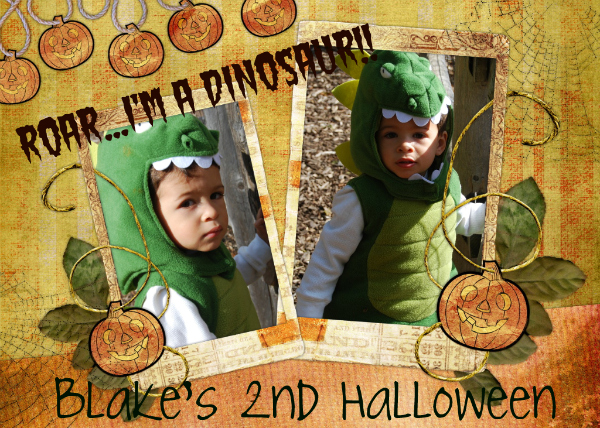 Thanks to a wide range of costumes sold online and in stores at Pottery Barn Kids, I was able to order Lil B's Halloween costume with no fuss or rush, as early as August.  With Lil B's love for animals and sound of nature I decided to turn Lil B into a baby dinosaur (even though he was mistaken for a dragon).  Pottery Barn Kids had a great assortment of costumes to choose from.  What I loved most about this costume is the quality. Its not like any other costume that you will find elsewhere.  The body suit and headpiece is stuffed with polyester padding and sewn of fleece with cotton lining just in time for the fall month.  The headpiece was a little too big for his head, which seriously was not a big deal, since he kept pulling it off.  I will be sure to be ordering from them again next year.
So, if you are thinking about next year be sure to check online on Pottery Barn Kids. You will love it! It may be a little pricey ($54.00), but if you buy before hand you may be able to get a discounted price.
Got a cute pic of your kids in their Halloween costume?  Send us your favorite pics.  Would love to feature you on Mommy Posh.  
*Disclaimer: This was not an endorsed post.  All opinions and thoughts are 100% of Mommy Posh.  I just like keeping it real*