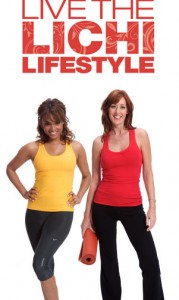 With always being on-the-go with my active toddler, its sometimes hard making healthy food choices that's right for both my mind and my body, so when the folks over at Lichi contacted me about their healthy and natural weight management brand, Lichi Super Fruit, I jumped at the chance. They sent me over a full line of their Lichi Super Fruit program: consisting of a detox, probiotic, meal replacement shake and superfruit supplements.
What sold me about the Lichi brand is that its said to offer a lifestyle approach to managing weight, that focuses not only on losing weight, but improving overall health. With diet and exercise tips, they encourage people to "Live The Lichi Lifestyle". These products are made with 100% Lychee extract and 16 other star nutritional ingredients, like Resveratrol, Green Tea and Acai. In other words, all natural!
I have been on the Lichi Super Fruit system for about 3 weeks now and I LOVE it.  I started with the Chocolate Delight Meal Replacement, which I will have usually for lunch.  Its chocolatley, frothy and taste really yummy…usually for lunch I would look for anything that I can easily gooble down (did someone say Burger King), but with this quick drink, my meal can now go anywhere with me.
Then last week, I went on the Total Body Detox. At first, I had my reservations since I had never been on a detox before, but in order to give you an accurate review I went right to it.  The way that the Detox works is that you drink a one (1) 3 oz. bottle each morning on an empty stomach for six days. Not sure what I was expecting when I took my first sip, but it tasted similar to a flavored tea. During this time, its recommends that you adopt the following healthy habits in order to achieve the best results:
Aim to get at least 30 to 60 minutes of moderate physical activity into your day.
Eat a diet rich in vegetables, fruit, whole grains, and protein.
Stay away from unhealthy saturated or trans fats.
Fuel your body with plenty of water to replenish your body's hydration levels.
Get plenty of sleep, at least 8 hours a night, so that your body can properly rest.
Sounds ok to me!
Since I have never been on any other sort of detox, I have nothing to compare it to, but this I must say, I enjoyed!  I felt energized and didn't have any cravings for fast food meals and with no side affects (which I must say is key!).
So, are you looking to get a jumpstart to your new body and new you?? Find out how after the jump.
11/22 Update – CONTEST CLOSED…CONGRATULATIONS TO OUR WINNER!  
One (1) lucky Mommy Posh reader will receive a Lichi Super Fruit Complete Diet System. Ends 11/22 at midnight (EST).  
How do I enter? You have a few options AND EACH COUNTS AS ONE ENTRY. There is NO LIMIT to the number of times a reader can enter (via any of the entry channels) this contest:
Become a fan of MommyPosh's Facebook Page. Then leave a comment on the wall saying you are entering to win a complete set of the Lichi Super Fruit Complete Diet System.
Follow us on Twitter and Tweet this message: "Hope I win the @LichiSuperFruit Complete Diet System giveaway from www.mommyposh.com (@mommyposh). RT to Enter #contest #giveaway"
Leave a comment below and tells us why you would love to win this product
Disclaimer: For review purposes, a complimentary set of Lichi Super Fruit products were sent to me.  I was not compensated for my opinion and all opinions expressed are my own.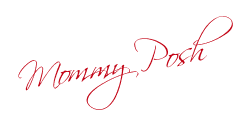 Did you enjoy this article?