SAVE THE DATE: November 26, 2011, is Small Business Saturday.
With Black Friday just around the corner, most small businesses can be forgotten in all the hoopla..So, on Saturday, November 26th take the pledge and promise to shop at your local small business.
If you happen to live in New York City, take a trip to Westchester County (its only a 30 minute train ride away), they have quite a few small businesses that you will fall in love with. Here are just a few of my favorites:
Chocolations (607 East Boston Post Road, Mamaroneck, NY) If you are a lover of all things chocolate, then this is the store for you.
Pretty Face Medi Spa (2081 Albany Post Road, Montrose, NY) Get a great facial and other FAB body treatments at this relaxing spa. Read my review here.
How you can get involved:
'Like' the Small Business Saturday page on Facebook to pledge your support: facebook.com/ShopSmall
Share the Small Business Saturday page with your friends and family
Shop at small businesses on November 26 and beyond
If you are a small business owner, visit facebook.com/ShopSmall.
What local small business will you be shopping at on November 26?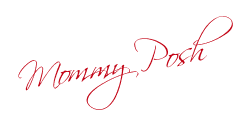 Did you enjoy this article?