This week's POSH MOM OF THE WEEK has been a lover of fashion and style for over 20 years. As a working mom herself, she loves helping other working moms refine their wardrobes and edit their closets in ways that are fun, easy and affordable.
Let's welcome Heidi Moon, the Founding-Editor of her fashion blog, The Closet Coach.  Heidi provides real-world style advice to women who are balancing their frantic, fabulous lives. Heidi and I met over at FBFF, a Goggle fashion blogger group, where she provides blogging and networking tips for first time bloggers.  With Heidi's great sense of style for working moms, tips/advice on how to look FAB while being on a budget makes this week's feature spotlight a no-brainer: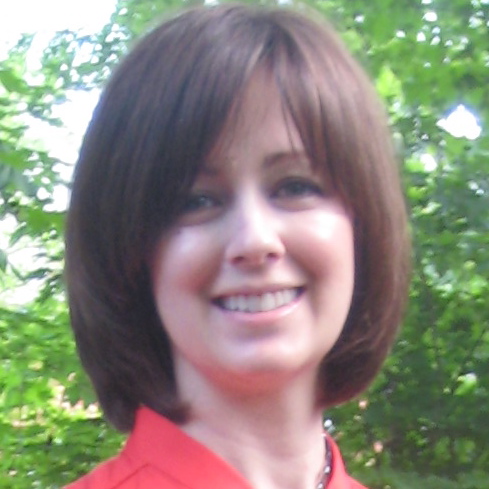 MommyPosh: Tell me about yourself. Your Family.  
Heidi Moon: I grew up in Arizona, went to school in New Orleans (where I met my awesome husband) and lived in Miami and Norfolk, Va. before winding up in the DC area where I've now been since 1998. I started off in journalism, made the switch to "new media" and now work for an interactive agency as director of marketing. My husband and I have a 7-year-old daughter and she is, of course, the smartest, prettiest child in the world.
MP: You are a mom, a wife, a woman – what do you take most pride in?
HM: I consider each of these roles to be one facet of who I am as a person. At any given moment, I can be one of them–or all of them!
MP: How would you describe yourself as a mom?
HM: Sometimes strict, sometimes indulgent, always imperfect and totally over the moon for my girl child.
MP: Tell us about your blog – The Closet Coach.
HM: I've been interested in style and fashion since back in the day–high school, to be exact–and in various forms ever since (here's the full version of the story). I also had a personal blog since 2000. The inspiration to combine these two interests popped into my head one day 2 years ago while I was gardening and that same weekend in March the Closet Coach was born.
MP: Who and what are your style inspirations?
HM: I don't have a single source of inspiration. Instead, I get ideas all the time from various places: magazines, other style bloggers, Pinterest, women on the street–and sometimes, just playing around in my closet!
MP: What must have product can't you live without?
HM: My iPhone! I can take photos, buy shoes at Zappos, shop at Bluefly, update my Tumblr, check Twitter and Facebook, and write WordPress posts, all while on the go.
MP: What stores can you always find bargains at?
HM: I rarely walk away empty-handed from Ann Taylor LOFT or Filene's Basement.
MP: What's your life motto?
HM: Everything in moderation, even moderation.
MP: Fill in the blank: I am obsessed with ___
HM: Shoes!
MP: Fill in the blank: My signature look is _____
HM: Hmm, based on what I wear the most, I'd have to say denim + something black + a belt + a scarf. (Here's an example: http://bitly.com/level-2-outfit).
For more on Heidi, follow her Twitter, LIKE her Facebook Fan Page and follow her online pin board on Pinterest.
***********************
Each week we will bring to you a mom that signifies overall POSHness, a mom that reveals real stories and experiences that celebrate, entertain and inspire the woman, who is a mom.
Are you a POSH Mom like Heidi? Are you a mom that inspires others? A mom with a blog or company that you would like to promote? Then contact me at gina@mommyposh.com to get featured here.