This FASHIONABLE FRIDAY is from my mom style editorial feature on Jenesequa, an online and iPad magazine catered to the latest in fashion and beauty and much much more.
I have always looked up to celebrity stylist and new mom, Rachel Zoe…from her oversized glasses and bohemian style, Zoe simply has that JeNeSeQua.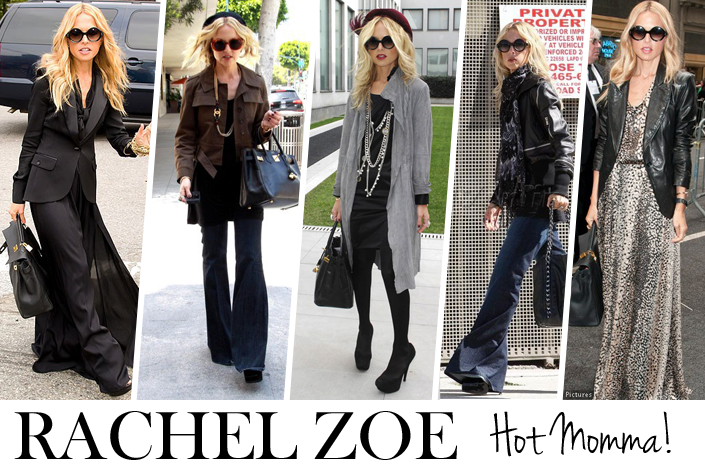 What can new moms learn about getting dressed from Ms. Zoe's new routines?
A tunic dress, leggings, and belts are great pieces to have in your closet. By adding a belt, you have the option of snitching your waist – a great way to show off your new curves.
Say NO to mom jeans. Buy jeans to fit your new body. The trick is to eliminate extra bulk by opting for a fitted-through-the-hip pair. Take a cue from Rachel and opt for her signature skinny flares.
Go for functionality, but look fashionable. Put aside those high heels for date night, business meetings, and for girls night out. Being JNSQ's resident mom myself, I love Tory Ballet flats. They are stylish and look great with a pair of jeans.
A dab of lip gloss goes a long way. It brightens your face and gives you a polished look – instantly.
Sunglasses are your key accessory. Hide away excess jewelry – break out the bangles, dangly necklaces, and baubles rings for the night out with the girls – only use key pieces when handling your baby.
Read the rest of the story here. and don't forget to DOWNLOAD the latest on all things fashionable from the team over at JNSQ.