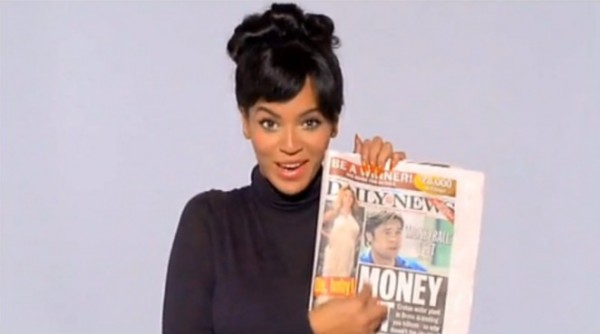 Tired of fake pregnancy reports, Beyonce, 30, mocks fun of it all in the newly-released behind-the-scenes video of "Countdown".  "Oh, baby! Oh, baby!" she giggles as she rubs her belly, cracking up about a New York Daily News front-page headline over her baby bump.
"Right now I'm actually shooting the video… and I'm six months pregnant," she jokes while looking fab in a retro updo. "I'm pretending that my stomach is flat in a bodysuit!"
See the video after the jump….
Bey and Jay Z will be proud parents early 2012.