Another FASHIONABLE FRIDAY is brought to you from my mom style editorial feature on Jenesequa, an online and iPad magazine catered to the latest in fashion and beauty and much much more.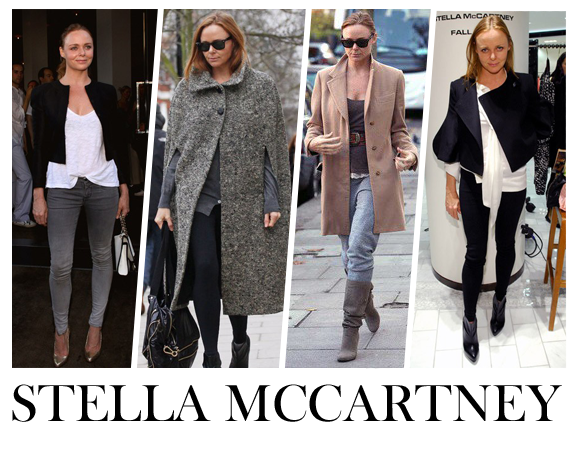 The 40-year-old, British designer, mom, wife and vocal vegetarian, Stella McCartney believes in taking risks and is not one to conform when it comes to fashion. Without trying to fit in with the latest fashion trends, McCartney's fashion line is similar to her very own signature look – classy and effortless. Perfect for the mom that is always on the go.
As a mom, who has the time for an over done look? McCartney, who is a mum to her four fashionable kids – Miller, 6, Robert, 3, Bailey, 5, and Reiley, 1, certainly doesn't have time to fuss with her wardrobe in the mornings. Wearing slouchy, oversize clothing, boyfriend jackets and cropped pants McCartney shows that moms can still look fashionable, yet comfortable without trying too hard.
McCartney looked to her parents for fashion inspirations (dad is ex-Beatle Sir Paul McCartney and mom was animal rights activist Linda McCartney) by adding sweet elements like pastel, silks and ribbons, animal-free fabric and a touch of rock-n-roll. Subtle and thoughtful details like these make Stella McCartney's ready-to-wear fashion fresh, crisp and perfect for moms of all ages.
To be the mom that everyone envy's at the office and the playground – follow these simple Stella-isms:
• Wear loose (but not sloppy) jeans. A great pair of boyfriend jeans can look totally pulled-together, especially when worn with a blouse, blazer and heels.
• A simple white tee paired with a cashmere sweater or vest can make your look stand out amongst the other moms.
• Add a scarf, shades and a fedora to complete your look.
• Own your look – just because it's on trend does not mean you have to follow – know what looks great on your body and what doesn't.
• Don't take yourself to seriously. Being comfortable with yourself can even make a pair of sweats look great on you.
• And lastly, don't over do it! When it comes to makeup, a dab of lipgloss and a coat of mascara goes a long way.
For more stories like this, DOWNLOAD the latest on all things fashionable from the team over at JNSQ.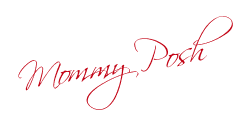 Did you enjoy this article?