Need another excuse to glam it up???  Well, Moms how about New Year's Eve…not only is it another reason to leave the kiddies at home with a sitter, but its a great way to sex it up for your hubby…grrrr!
Here are just few picks to wear for NYE 2011:
Black
You can never go wrong with a LBD for a nighttime occasion. Add some spice by selecting a black dress with a unique pattern, hemline or texture.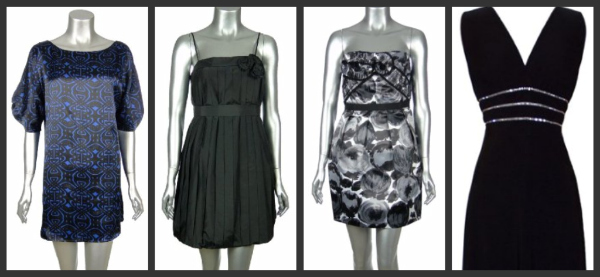 1. Lbd Laundry By Design Cobalt Blue & Black Charmeuse Mini Dress, $129.99
2. Lbd Laundry by Design Black Taffeta Adjustable Spaghetti Strap Pleat Bubble Dress, $139.99
3. BCBGMAXAZRIA Printed Strapless Dress Black Combo, $189.99
4. Sexy Little Black Cocktail Dress Crystals, $29.99
Festive Tops
Opt for a sparkly shirt which can be paired with skinny jeans, leather leggings and sexy heels.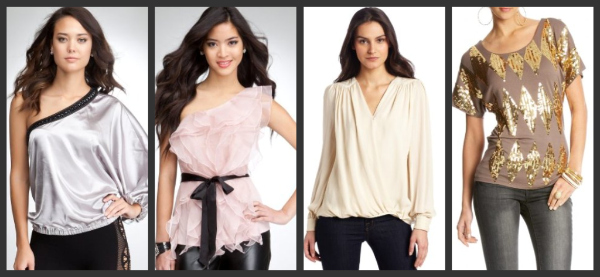 1. bebe One Shoulder Embellished Dolman Top, $52.99
2. bebe One-Shoulder Silk Ruffle Top, $45.00
3. Parker Women's Wrap Top, $209.00
4. 2b by bebe, $24.95
Sparkle
Don't forget to add that extra bling to complete your look.

1. Marrakesh Bib Necklace, $198.00
2. Vintage Starbust Brooch, $49.00
3. La Coco Clutch, $148.00
4. Vintage Cluster Ring, $23.40
What are your plans for this NYE?