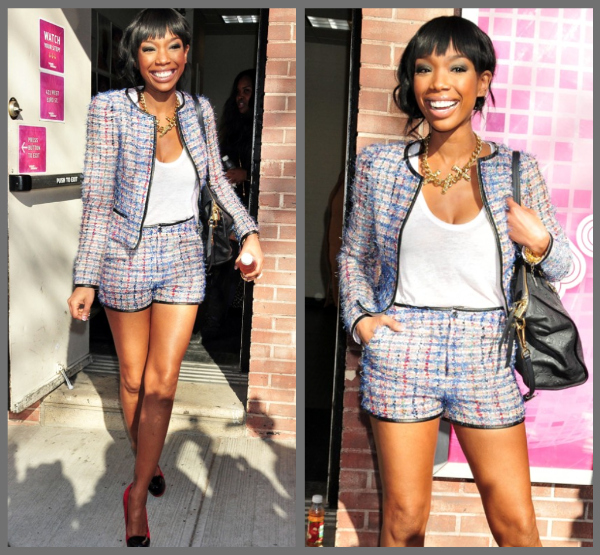 Recently Hot Mama and Singer/Actress Brandy Norwood was spotted wearing a short suit and I couldn't stop drooling at this hot trend. So, with this outfit in mind I've been hitting the gym more intensely and have been exfoliating and moisturizing my legs a little extra just to get a head start so that I too can be seen rockin this fab look.
Personally, it may be too short to wear for work, but its great when shopping with the gals, a party and/or even dropping your kids off to school – what a way to stand out from the other moms.
Ok, so are you thinking that it may be too tight for your taste? Then look into loose fitting shorts, while its still feminine its not as flirty.
some of my favorites….
1. Stretch Tweed Shorts, $58.00
2. Silk Shorts, $49.44
3. Ralph Lauren Linen Blazer, $129.99
4. Nine West 2 Piece Shorts Suit, $124.00