My blogger friend Kimberlee over at I Have a Degree In This organized a FAB blogger project for Blume Girl – personalized collection for men, women, kids, dogs, etc…-  I was sent over personalized "Mommy Posh" patches and was asked to show how I would showcase them…so here's how….what do you think?
Love my patches? Then head on over to Blume Girl to get branded!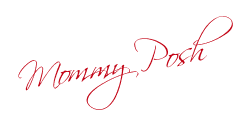 Did you enjoy this article?