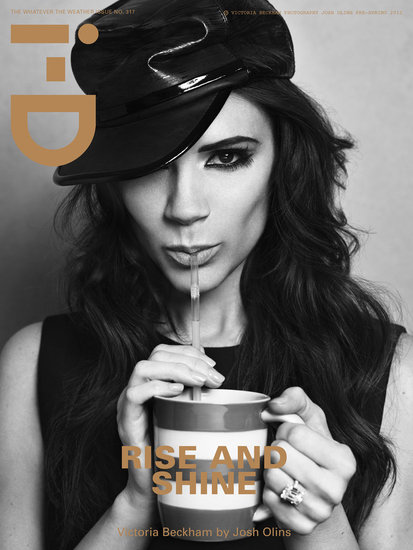 Victoria Beckham graces the cover of i-D magazine's "Whatever the Weather" issue, which hits newsstands on Feb. 9. She poses in skimpy clothes for the playful spread. Victoria chatted about her personal and professional things: Living in LA, her daughter Harper Seven, her insecurities and her inspirations.
Be the first to read her interview and see her sultry pictures in i-D magazine after the jump.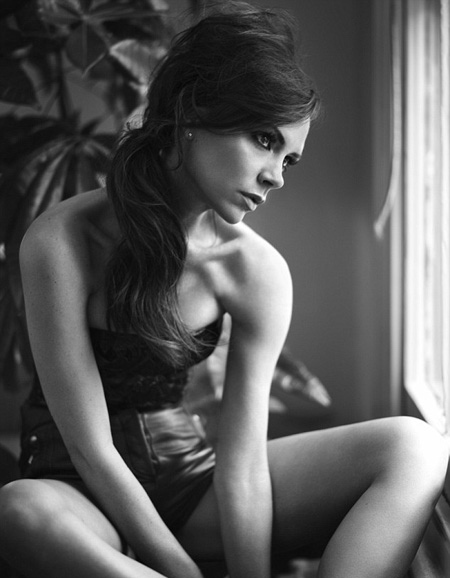 On her changing style: "When I started it was all about the corset dress. That's what people associated me with, and possibly if I'm honest a sign of my own insecurities as well. But the older I get and the more comfortable I am in my own skin, the more I realise that to look great and feel great I haven't always got to wear something tight."
On her design inspiration: "I don't follow fashion and I don't follow trends, I just follow my instincts and think what do I want to wear? What am I feeling for next season?"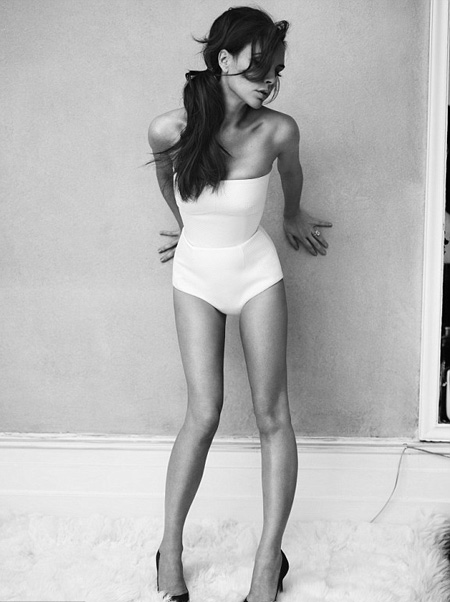 What do you think of Miz Posh spread…for more on Victoria's interview, visit I-donline.com.