No sweatpants here for these momma-to-bes: Kirstin, Alessandra, Lily and uber casual, but yet still stylish Maggie all know how to accenuate their every growing belly with the latest trends.
Whose mom style are you loving the most?
Read: How to Look Hot While Traveling
And finally the reveal of Beyonce's post-baby bump….oh la la!
Beyoncé wore Christian Louboutin heels with the knee-length dress and added a gold Alexander McQueen clutch and Ofira & Lorraine Schwartz gold jewelry. For an extra pop against the bold tones, Beyoncé wore cobalt nail polish and a blue ring in honor of her daughter Ivy Blue.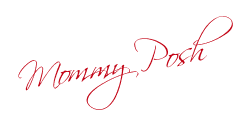 Did you enjoy this article?