There is no doubt to those of us who are married that marriages have a fair share of drama and misunderstandings between the sexes (or same sexes). Fortunately, technology can support your quest for "happily ever after" in many ways.
The following 5 smart phone apps can be downloaded onto your iPhone, Samsung Galaxy S, BlackBerry, or Android phone to help you with a myriad of relationship woes—such as providing date ideas to spice up your Tuesday date nights, boosting your communication skills, helping you open your heart to intimacy, or bringing your current partner a little closer with some relationship advice from expert therapists. Regardless of your marriage concerns, many of the following 5 apps will help you build a strong foundation for a loving, long-term marriage…
1. Honey Do! ($0.99 – iPhone)
Creating a 'Honey Do' list for your forgetful husband or wife can take a lot of anxiety out of your committed relationship or marriage. The Honey Do! app lets you create to-do notes—for instance, "Honey, please remember to bring home some milk"—and send them out (via text) to your absentminded amour. And you can organize your to-dos from your honey's to-dos thanks to this app's robust interface that allows you to send reminders, view who is responsible for what task, and modify existing tasks say if you get swept off on a romantic, last-minute vacation.
2. Date Smart ($1.99 – for iPhone)
There's a time in every marriage when you've explored every museum, seen every new movie in the theaters, and established that you'll never eat raw fish (sashimi) again! Once you're fresh out of date ideas, the Date Smart app can save your "same-old" dinner and a movie date night by spicing it up with something new. You can search dates by category—for instance, outdoors, romantic night in, special occasion, double date, or cultural—and Date Smart will locate the perfect spot using GPS for your next date. Impress your special someone, regardless of if it's your first or 450th date night as a married couple!
3. Mind Over Marriage ($2.99 – for iPhone)
I bet you didn't know that your smart phone could actually save your marriage, did you? With the Mind Over Marriage app, you and your partner can pinpoint unhealthy behaviors within your relationship—you know the ones that often end up in divorce. This app features a step-by-step preventative plan used by many mental health care professionals when counseling married couples to help them overcome and deal with common marriage issues, such as financial arguments, addiction, infidelity, and work-a-holic spouses.
4. Marriage Builder's Radio (Free – for Android)
Why do people fall in love? And when love wanes, can it ever be restored again? If you have questions like this on your mind, the Marriage Builder's Radio app is there with professional answers from Dr. Bill Harley, relationship psychologist and his wife, veteran radio host and producer, Joyce Harley. The program includes every relationship topic—from infidelity to partner neglect, and from restoring communication skills and sexual intimacy. Plus, listeners can email and call-in to ask Dr. Harley their own relationship quandary directly.
5. Happy Lasting Relationships ($1.70 – for Android)
Did you know that in 2012, more than 50% of all marriages end up in divorce? However, if you want your marriage to brave those odds, download Happy Lasting Relationships, an app that shares over 100 inspiring ways that you can build a solid relationship with your partner—including advice on what to do when your marriage faces an obstacle (like a nosey mother-in-law), tips on how to get to know your partner on a more intimate level, and how to get over your fears of commitment and open yourself up to true love.
Today's Guest Post was provided by Jane Johnson.  Jane is a writer for GoingCellular, a popular site that provides cell phone related news, commentary, reviews on popular providers like T-Mobile.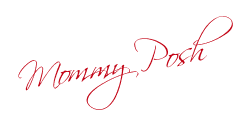 Did you enjoy this article?