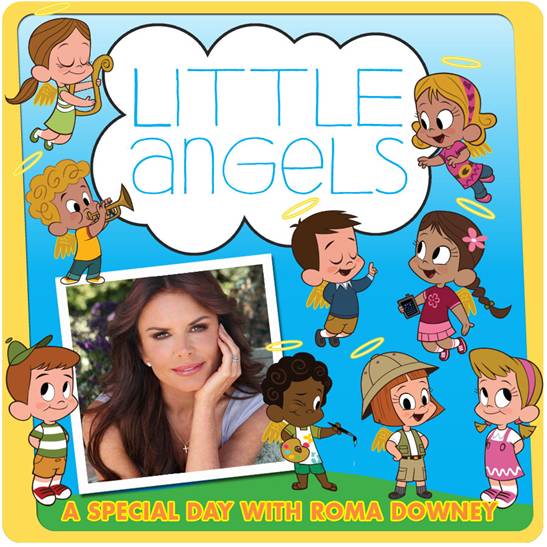 My valentine's day week kicked off with a blogger event that my son and I couldn't stop talking about.  Being able to meet with acclaimed actress, Roma Downey (Touched By An Angel) for the reveal of her animated DVD, "Little Angel" was a treat for the entire family.
Philanthropist, wife to TV producer legend, Mark Burnett (Survivor, The Voice, Shark Tank) and mom of two, Downey introduced her new faith-based line of animated DVDs, books, CDs, and apps for preschoolers called "Little Angels" to bloggers and press at The Four Seasons hotel in New York City. The DVD series teaches practical skills like ABCs, 123s, and identifying animals while incorporating the spiritual, moral, and ethical principles of the Bible.
I got the privilege of asking Downey how she was able to manage it all…and while she admitted that sometimes she drops the ball, she just picks up the balls and keeps going again.
Downey showed clips and introduced us to the "Little Angles" characters.  Pre-school twins Alex and Zoe are the central characters of the series and are blessed with eight very different angels that live on their ceilings and help them to be more understanding and helpful children. The voice of the mother is done by Roma herself, allowing her to have a small part in the actual animations. She mentioned that her son and daughter also did voice work and guitar on the very catchy theme song (which my son loved!).
God in Heaven, my Savior dear Watch over my children and draw thou near Send your little angels to be at their side To light and to guard to love and to guide. – Roma Downey's sweet night time prayer was one of the inspirations for the Little Angels series.
You can find out more about Little Angels and sign up for updates on the Official Website or follow Little Angels on Facebook for the most up to date info.
Roma is on Twitter and can be followed at @RealRomaDowney for inspirational quotes, positive sayings and prayers.
The Little Angels DVD series is available NOW via http://littleangels.com.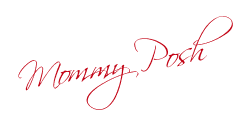 Did you enjoy this article?