I recently partnered with what is considered to be the coolest and most creative childcare service every to hit the New York City theater stage…



So, if you are lover of Broadway shows, but can't find adequate childcare before curtain call then look no further…
Playwrights Horizons is pleased to announce the launch of PLAYTIME! at Playwrights Horizons, its a a brand new program offering affordable, professional childcare while you see a show. Playwrights Horizons has teamed up with Sitters Studio, a bonded and insured company made up of sitters who are working artists, which will provide and operate the program in Playwrights Horizons' very own building.
With PLAYTIME!, while patrons enjoy a Playwrights Horizons performance, their children will be upstairs in a rehearsal space having his or her own fun, artistic experience – learning a dance or song, making a craft project or participating in a myriad of other artistic activities provided by Sitters Studio. The program is available for children ages 4-12 (potty-training required). All Studio Sitters undergo background checks and are CPR certified.
Over the weekend, I had the pleasure of visiting Playwrights Horizons and seeing ASSISTANCE with the hubby (read my complete review on Wednesday!). Here are list of available shows:
Playwrights Horizons: ASSISTANCE, THE BIG MEAL
Signature: BLOOD KNOT, HURT VILLAGE, THE LADY FROM DUBUQUE
Westside: LOVE LOSS AND WHAT I WORE, RATED P
Visit
PLAYTIME
online or contact Emily at playtime@PlaytimeNYC.org. You can also call (212) 564-1235, ext. 3153 (M-F, 10a-6p).
You must reserve childcare at the time you book your performance tickets, and no fewer than 10 days prior to your desired performance.
Disclosure: As a partner of Mama Drama and PlayTime! I received complimentary Broadway tickets for review. Nonetheless all opinions expressed are my own.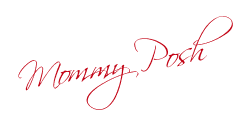 Did you enjoy this article?