It is said that the present is pregnant with the future. ~Voltaire
Have you recently caught your toddler escaping from his or her crib? Then it may be time to consider making a few changes to your child's room! Leaving the nursery and moving into a big kid room can be a daunting task for any parent, but with a few simple steps you can make it an easy and memorable transition! Try the following tips and see if they help you create an age appropriate room.
1. Get rid of furniture that you no longer need. This might seem like an obvious one, but you'd be surprised at how many "baby" items are often found still lingering around the room. For example, if your child is a big kid and potty training, why do you still have the changing table? It's time for that to go! It's taking up valuable space that you could be using for other things.
2. Cribs don't belong in a big kid room. I know, I know. It's hard to let go of your son/daughter's baby bed, but time marches forward. If you have a little one who is already climbing out of the crib, then it's definitely time to get a real bed. Some parents prefer a toddler bed, while others go for a single. Keep the amount of space you have available in mind when choosing what works best for you and how long you plan to have them use the bed. Is it meant to last for a few years or all the way to college?
3. Consider repainting the room or adding to what is already there. Nothing says change like a fresh coat of paint! However, if painting isn't your thing, a simple border around the ceiling or in the center of the wall could make a big difference. Wall murals showing off the latest trend in kid's movies or something more timeless like Disney princess wall decals often can transform a room in minutes.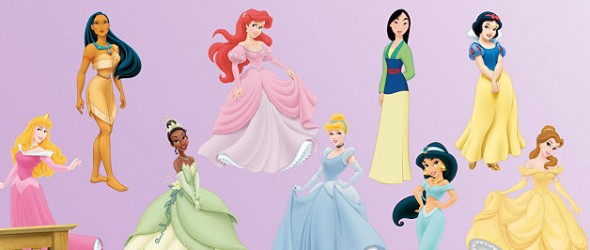 4. Coordinate your room theme with new accessories. Kids love the thrill of having a new room with matching bed sheets, curtains, and lampshades. Some stores even sell coordinating materials in a bundle that include everything from bedspreads to bedroom accessories like wall plates for light fixtures to throw rugs and pillows.
5. Get your child's input. If you want your child to truly be a part of the creation process, include their thoughts and ideas. You'll be amazed at how much pride and ownership they display when they feel listened to. Besides, they have to live in the space. Wouldn't it be great for it to be a place they really love?
6. Create centers in the room for all kinds of imaginative and educational play. Even if your child can't read yet, they still enjoy looking at books. The mere act of viewing a picture book begins to foster a child's interest in learning and helps their print awareness skills. A reading center is the perfect thing for a toddler's room. In addition to that, include a small table and chair for art projects or science experiments. Create a gross motor skills area where blocks, Legos, and other tools are available for building.
7. Storage, storage, storage! I can't say the word enough. Many parents get frustrated with their toddler's room because it gets messy easily. Invest in some nice color coordinated storage bins that can help organize the room and act as a catch all for toys that don't have a home. This will make the room tidy and help you keep your sanity!
Taking the step from nursery to toddler room isn't always easy. It can be hard to let go of all those wonderful, snuggly baby things, but remember: your child is entering a wonderful new stage of life. Help them be successful by creating a room that promotes their growing independence.
About the Author
Isabelle Lori, a freelance writer with a keen sense of humor, provides valuable tips and advice for parents looking for information about parenting and children. Locked in her Disney cars bedroom, she writes articles designed to teach money saving tips and offer valuable insight on typically confusing topics. In her spare time, Isabelle loves surfing the Internet, learning new things, and finding ways to share her knowledge with others.