It's the week to RELAX, RELATE and RELEASE your body with a hot stone massage, microdermabrasion and mani and pedi – all at once!
What's so great about spa week 2012 is that you can opt to try new treatments all for $50 nationwide!
For more ohhhs and ahhs check after the jump how to enter and win Emily Griffin's (New York Times Bestselling author of Something Borrowed) favorite things.
Related Post: The Perfect Date Night In Movie
Spa Week Spring 2012 takes place April 16th – 22nd with its signature $50 treatments all across North America. Booking has already begun and filling up FAST, so act now and book your pampering treatment now!
Prices normally ranging from $100 – $500, spa-goers will now have affordable access to deep tissue massages, customized facials, exfoliating scrubs with Vichy showers, yoga and Pilates classes, acupuncture, Chinese cupping, teeth whitening, lash extensions, cellulite reduction, slimming wraps, laser hair removal, makeup applications, reflexology, mani-pedis and more.
Need a little more incentive to book a treatment, then how about this??  Emily Giffin, New York Times bestselling author of Something Borrowed, Something Blue, Baby Proof, Love the One You're With, and Heart of the Matter, has teamed up with Spa Week. In addition to sponsoring, she's letting us borrow some of her favorite things, and the folks over at Spa Week are giving them away! Enter for your chance to win a goody bag (more like duffel bag) of over $2,500 worth of prizes – all curated by Emily herself!
Related Post: Top 5 Summer Reading Must Haves
Have a great weekend!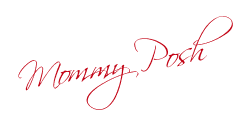 Did you enjoy this article?