On Monday, I enjoyed some much needed mom"me" time at Spa Martier in NYC with my fellow Hot Moms Squad.  Kudos to Spa Week for hosting this FAB event. Not only was this a night to indulge in some much needed pampering, but gave us mom bloggers a chance to share mommy moments and best practices that works for us bloggers.
Spa Martier was truly the perfect setting for the 2nd annual event.  This spa and premium salon is located on 2nd Avenue between 53rd/54th streets. The cozy massage rooms, beautiful chandeliers, relaxing atmosphere and amazing staff made me feel uber-POSH!  Throughout the night, I was treated to complimentary gel manicures, a blow dry, hand massages and back rubs. Ahhhh heaven!
Related Post:  Hot Mom Spa Night 2011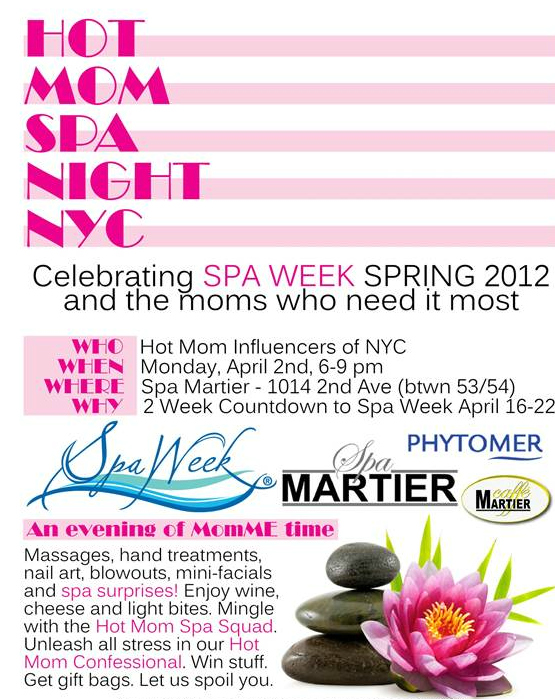 To kick off Spring, I decided to wear something that was comfy, flirty and in trend.  Tangerine Tango ..What do you think?
What I wore:
1. Top:  LC Lauren Conrad, Kohl's Collection, $23.40 (my newest and favorite designer)
2. Bottom: Express skinny jeans, $69.90
3. Shoes:  Cole Haan boots (not pictured, sorry!), $98
4. Accessories:  Stella & Dot Collection, Libby Layering Necklace, $69
And, you heard it hear first but, I am now in LUST…with gel manicures. Its said that it last for 3 weeks…yay no more chipped nails… So during Spa Week I am coming back to Spa Martier and treating myself to a gel manicure…be sure to check back for a full review.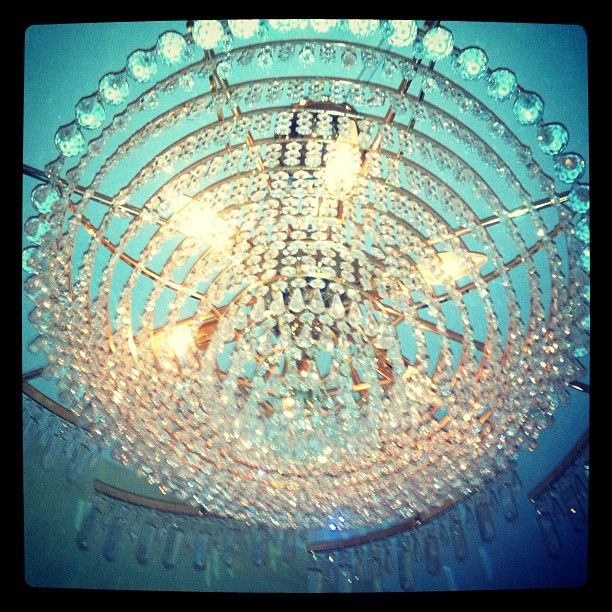 Have you booked your Spa Treatments yet?