Over the weekend, I flew to Atlanta and hosted a Stella & Dot Trunk with my new blogger friend Mattie of Mattieologie.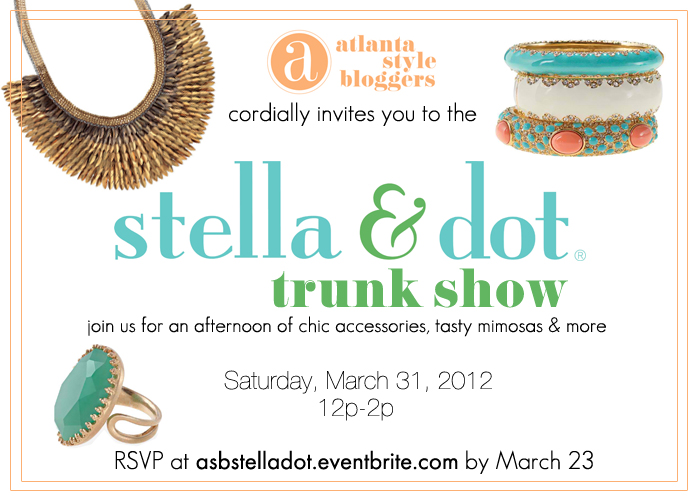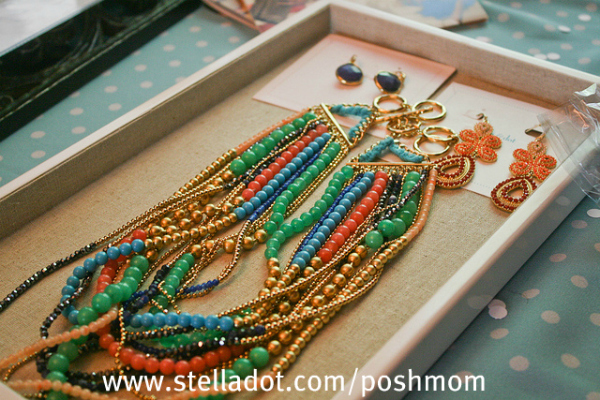 A few of my favorite Atlanta mom fashion bloggers also stopped in to enjoy the festivities, Mimi of Lipgloss & Binky and Trina of The Baby Shopahoilic.
If you couldn't make it to this FAB event or want to add more to your collection, the trunk show is now online, so that you  participate from home! It's easy. Just go here and make your selections. At checkout, look for a green box that says "Find Your Hostess" Type in the name "Mattie James". That's it! The show ends April 22, but you can purchase anytime using my Stella & Dot website.   With Mother's Day next month, Stella & Dot makes the perfect gift. Here are my favs.
My Mother's Day Wish List: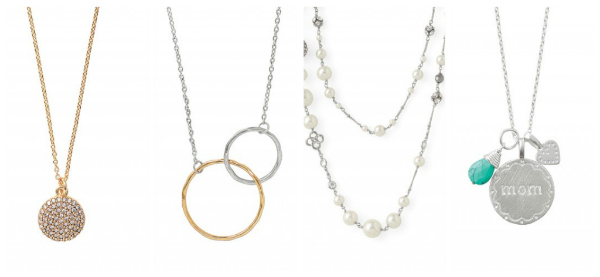 1. Starry Night Necklace, $98
2. Sterling Silver Together Forever Necklace, $49
3. Madeline Pearl Necklace, $98
4. Signature Mom Charm, $34
***All links go to my personal Stella & Dot website. 
ps. If you are interested in hosting your own online trunk show to earn free jewelry let me know!***
Thanks to all that came out!
Various photos: courtesy of Lipgloss & Binky and The Baby Shopaholic