Trying to find the perfect mom-on-the-go outfit can sometimes be a daunting task, but thanks to Kohl's I am now looking and feeling uber-femimine and sexy with one of their many summer trends.  Find out what trend I am talking about!  Read more HERE on Kohl's Style File!!!
Disclosure: Bloggers received a gift card on behalf of Kohl's via Glam Media to complete the trend look. The opinions expressed herein are those of the author and are not indicative of the opinions or positions of Kohl's. All trademarks and service marks are owned or licensed by Kohl's Illinois, Inc., a wholly owned subsidiary of Kohl's Department Stores, Inc.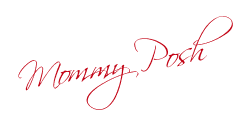 Did you enjoy this article?