Since my son began nursery school, I have been collecting his first scribble, holiday projects and other collection of work that I just can't seem to part with, but what is a mom to do with all of these memories without it becoming clutter??? So in speaking with my mom friends they've encouraged me to display my son's the art for the world to see, with no unorganized mess. So, here are just a few creative ways to show off your kids masterpieces:
1. Coffee Table Book – Shutterfly or Kodak Gallery photo books are a great, inexpensive way to showcase your kiddie's works. It only takes a few simple steps, to organize, edit and arrange and then with just a few clicks, it's on its way.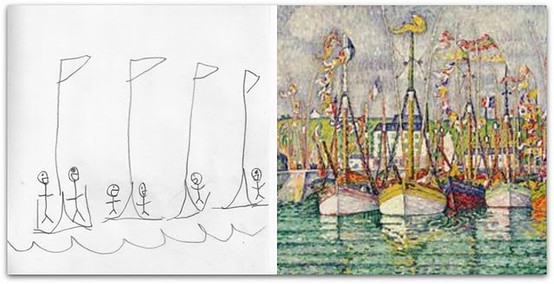 2.  Turn Art into Jewelry – Send your favorite piece of your kids' art to an Etsy seller, and they'll create a beautiful clay pendant from it which you can put on a necklace and proudly wear around town.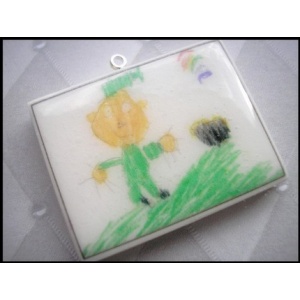 3. Make a Collage – Instead of storing those cute cards in a draw, why not showcase them?! We love this idea from Martha Stewart to create a handmade picture rail to display your kids art. All you need is some fiberboard, fabric, glue gun, nails and a hammer and you're good to go.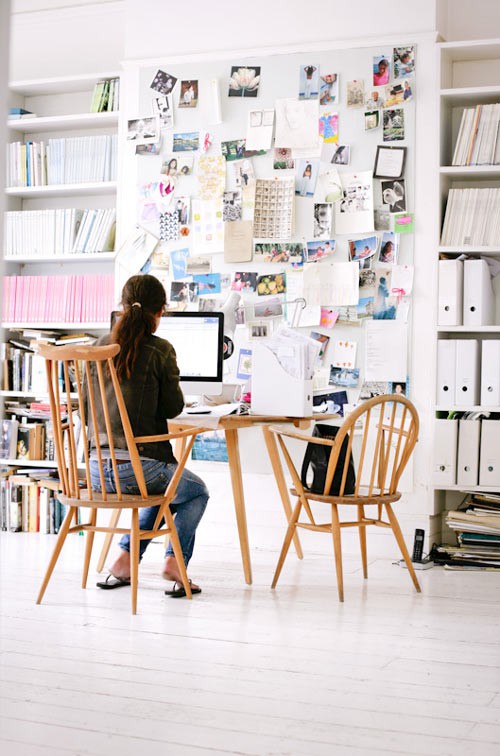 4. Frame children's artwork – Take out children's artwork and old family photos, frame and hang them.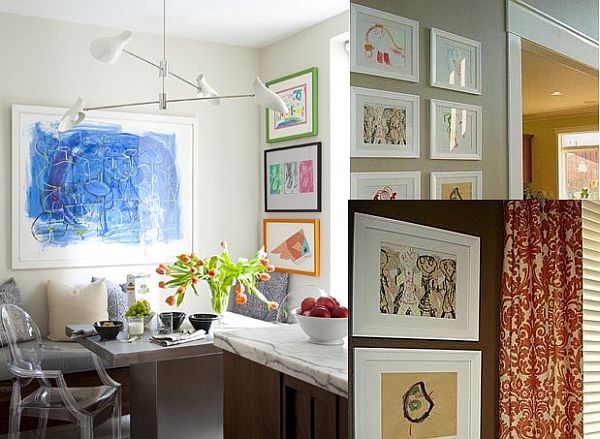 5. Scrap It – If the original does not fit then scan or photocopy your child's art. Instead of hand-journaling, type and print your story. Black letters will pop against a colorful background and each line can be cut to fit your layout.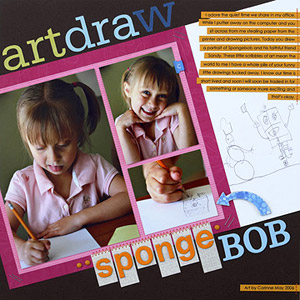 How do you show off your kid's artwork? I want to see your creative ways to exhibit their artwork so be sure to leave a comment and upload photos!