As Mother's Day approaches, I've rounded up some of my favorite parenting tips  – right from my own experiences, from around the web and from my mommy friends.  Here's ten things every POSH mom should know:
1. The safest way to install a car seat.
2. What to do with your Kids's artwork.
3. How to be a happy mom, 24-7.
4. How to become the swaddle expert.
5. Never compare yourself to those moms who "do it all."
6. How to raise a happy baby.
7.  How to become a POSH mom.
8. Ask HIM for help!
9. When taking your kid's pictures, DON'T say cheese, SAY "PIZZA"!…what kid doesn't love pizza.
10. How to never pay full price – AGAIN!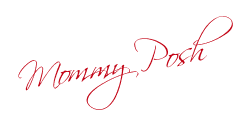 Did you enjoy this article?