Florals and bright colors are a huge trend this season, so if there are no plans of you heading to the tropics then there isn't no excuse why the tropics can't come to you, courtesy of Kohl's that is.
Over the weekend I headed off to Kohl's Department Store with my $100 gift certificate, $10 Kohl's cash and 30% coupon, in search of the perfect tropical trend look. Admiring my favorite designers, from Jennifer Lopez to Vera Wang I knew that this was not going to be an easy task. However, I stopped in my tracks when I saw that the LC Lauren Conrad collection had the 3 F's that I was looking for: Floral, Feminine and Flirty.
Looking for something that was ultra-wearable and versatile I immediately feel in love with LC Lauren Conrad Floral Empire Hi-Low Maxi Dress ($72.00 original, $50.40 sale price). What's great about this trend is that it can be easily rocked from day to night, perfect for an afternoon tea party or dinner with the girls.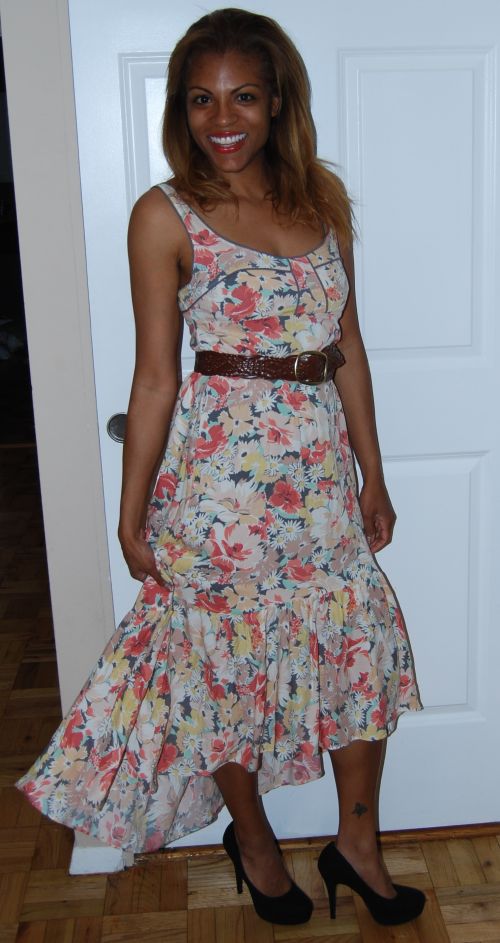 I also added a leather braided brown belt by Sonoma life + style ($26.00 original, $15.60 sale price) to accentuate the waist. And what outfit wouldn't be complete without a great pair of shoes. So I choose these LC Lauren Conrad Platform High Heels ($59.99 original, $39.99 sale price), not only was I looking for a great pair of heels to show off my legs, but they were also super comfy while dancing the night away.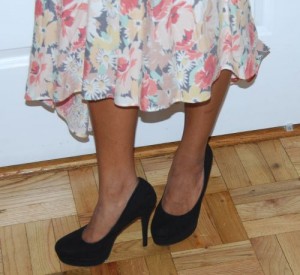 So, here's my checkout price: TOTAL: $64.20 (includes 30% off discount + $10 Kohl's cash) Wow!! What great savings??!!

Are you excited about bringing the tropics to your wardrobe?
Disclosure: Bloggers received a gift card on behalf of Kohl's via Glam Media to complete the trend look. The opinions expressed herein are those of the author and are not indicative of the opinions or positions of Kohl's. All trademarks and service marks are owned or licensed by Kohl's Illinois, Inc., a wholly owned subsidiary of Kohl's Department Stores, Inc.