Ladies last month I did a post on the new Lancome Le Curler and I had some people asking questions about the best way to curl.  Luckily Lancome delivered some exactly videos to help us all out. I am no expert with the curler so I am a curler newbie.  I have wasted money of the years on false eye lashes, eye lash extending mascara, makeup tricks, and in the end was never truly satisfied with the result.  What's nice about the Le Curler is that it is truly designed for anyone from a newbie to someone that is a curling master. It provides an instant lift and curl, has a no slip grip for easy control when you show some newbie nerves, silicone pads protect your lashes from breaking, the curve design makes it a perfect fit for any eye shape.
For the first time curler you will want to check out this video.  This is where I started and it made be feel like a pro!
You think you are a bit more advanced with your curling technique?  How to you compare with this savvy curler girl?
So you want the secrets of the pros for those amazing celebrity ye lashes?  Let's see what a professional makeup artist can so with the Le Curler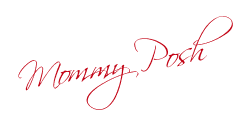 Did you enjoy this article?