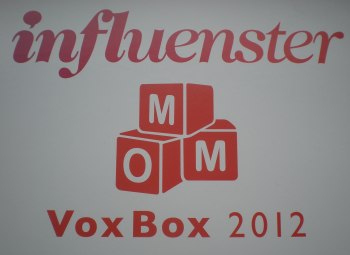 This week I received my June Mom VoxBox from Influenster, which contained mystery sample goodies for me to try out and give my opinion on. If you are not familiar with Influenster, it's a community that offers feedback and product reviews in exchange for samples and special rewards from major brands.  It was so much fun to open the package and see what cool products I was lucky enough to score to test out.
Here's a look inside the box: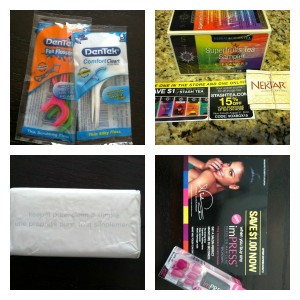 To be honest the only item in the box that was a HUGE hit in my household was the Quaker Soft Baked Cookie…as soon I pulled out the package, my son yelled "cookies!"…I think he and I inhaled it in about 2 seconds.  Yum!  The only downfall was that it only had one cookie…seriously???!  How is one suppose to do an accurate review with just one piece of cookie…LOL!
All in all, the Influenster VoxBox experience was just OK.  I am still in the process of testing the rest of the contents so I'll be sure to update you on my "Lee Press On Nails" experience.
Disclosure: I received a Mom Vox Box filled with the above free goodies for reviewing purposes. All my opinions are my own.