With the recession still nipping away at our heels and niggling money worries encouraging us to save instead of splurge, the vast majority of us will be thinking of creative ways to have fun with our families for less this summer.
The fantastic news is that there is actually a multitude of fun, free activities for you to delight in. Some of them can even be enjoyed from the comfort of your own home:
Make a camp in the garden
Your kids will love this. It's just like taking a holiday, but you get to use your own bathroom! Put up your family tent (if it fits in your garden) and use the camp stove to make real camp food – anything with burgers usually works!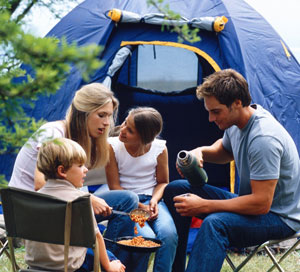 You might trust older kids to sleep in it alone, allowing them to invite some friends over for a sleepover. Not only will they love this slice of independence, you wont have to lay awake listening to them giggling at 2am!
Younger kids will enjoy sleeping out there with you. Join your sleeping bags together, tell each other funny stories and make shadow puppets to make it a night to remember.
Sign up to a reward and cash-back site
This relatively new phenomenon allows you to earn while you spend!
To use a Reward site, you simply click through the retailer you plan to purchase from via a reward cash back site, and you earn commission on anything you spend with them.
There are several reward sites offering this fantastic service, so make sure you shop around for the best one. You will have to become a member to take advantage of the offers, but once signed up, you simply log, find the retailer of your choice, click the link on the cash back site in order to be directed to that retailer.
Once you have bought something, you earn rewards, coupons and cash back which you can withdraw from your cash-back account as soon as you have reached a specified target.
House Sitting/Home Swap
How do you fancy taking a break for free? House sitting may not pay well, but in return for free accommodation and a tax-free food allowance, you must agree to feed pets, water plants and agree to not leave the house for more than a few hours a time.
House swaps offer you the chance to swap homes with people in more far-flung locations, and are a great low-cost holiday idea for families with young children, You are able to swap with like-minded families, which means the amount of equipment you would otherwise have to take is significantly reduced!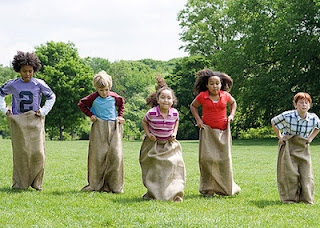 Theme a Week
Pick a theme and dedicate an entire week to it. This summer my family and I are planning an 'Olympic week' during which we will be hosting our own Olympic games (sack race, relays, shot-put), going to the library to research Olympic history, making our own sporty outfits, and eating foods from around the world.
Last year we had 'Chinese week' where we made Chinese dragons, ate with chopsticks and researched our Chinese New Year animals.
The choices are endless and your family will have bundles of fun as well as learning along the way.
Make a meal of weeds
Foraging for foods is fun and free, and opens culinary doors you and your family might not have tried otherwise. Rosehip can be made into a delicious syrup or cordial and contain as much vitamin C as an orange. Dandelions can be used in salads or the leaves sautéed as an unusual side dish.
Steer clear from mushrooms and unusual berries unless you are 100% sure they are edible.
****************************************************
This article was written by Kathryn Thompson, a freelance writer and mom to three young daughters. Kathryn enjoys checking out the Rewardit store to see what she can spend her hard earned rewards on! and regularly enters the fun sweepstakes, competitions and entries for the chance to earn some exciting prizes.