It's no secret that people are frustrated with their wireless experience, but people tolerate less because they don't believe there is a better option. You deserve better! YES you!  So why not make that switch to a provider that gets you and your hectic schedule?  
By introducing Hello Better to the public, U.S. Cellular is encouraging people to say goodbye to dysfunctional wireless relationships and say hello to a better experience. U.S. Cellular is calling attention to the aggravation customers have with their wireless carriers and proving that a better relationship ispossible.
As a mompreneur, settling for anything less is simply not an option, so when I signed up with US Cellular about a year ago, I never turned back.  Being able to connect with my readers, scheduling posts, catching up on my emails and browsing through online magazines has made this blogger's life easy and fun.
I'm a happy U.S. Cellular customer, and I'm not alone. They have the highest satisfaction rating of any national carrier. U.S. Cellular provides customers with unique benefits such as the industry's only points-based rewards program, no contract after the first contract ends, free incoming calls and texts, free Overage Protection and free Battery Swap for your device.
To say hello to a better wireless relationship, visit a U.S. Cellular store or uscellular.com.
Disclosure: I participated in this sponsored post campaign for One2One Network. All opinions stated are my own.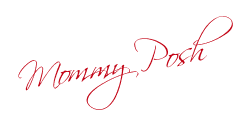 Did you enjoy this article?