If you've been glued to your TV screen this weekend, as I have been, watching the 2012 Olympics you might have noticed somewhat of a trend….tributes to us moms.  Not only are moms actually competing in the Games – Christie Rampone — Soccer player & mom of two, Candace Parker — Basketball player, mom of one, Kristen Armstrong — Cycling, mom of one , Lashinda Demus — Track & field, mom of twins.  The US alone has sent over 13 moms overseas.  But the P&G commercial honors everything that all moms do to help their children succeed by showcasing the amazing moms behind Olympic athletes at the London 2012 Olympic Games. The hardest job in the world is truly the best job in the world.
Related Post: Can Women Have It All – Just ask The New Yahoo CEO!  
So grab a box of kleenex, sit back and be prepared to cry your eyes out! Join P&G in saying "Thank you, Mom" by sending your Mom a message of thanks at: http://www.facebook.com/thankyoumom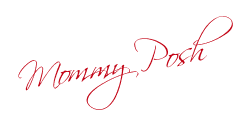 Did you enjoy this article?