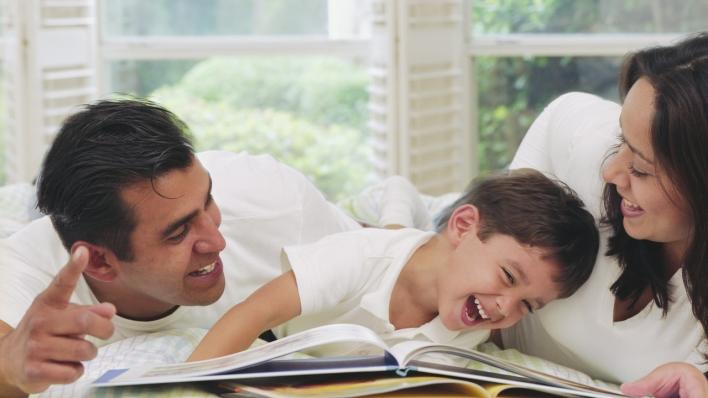 For any parent who has made the decision to go back into work after having a child, you will know this decision is not one to be made lightly. There is just so much to consider; from childcare to preparing your little one for the times you will be busy with your other, working life.
If you have already made this momentous decision, or are about to start job hunting, you may find the following five tips very useful for surviving life as a working parent:
1. Don't Sweat the Small Stuff
As a working mom or dad, you learn how to prioritise pretty quickly and discover that all the huge issues that would keep you awake at night previously, such as whether the kids toys have been picked up off the floor before bedtime, aren't actually that important in the grand scheme of things.
OK, in an ideal world your children's bedrooms would be spotlessly clean and tidy at all times. The cakes you take to the school fairs would be home-baked, and your children's school shirts would be sparkling white at all times….but it really isn't the end of the world if this doesn't happen.
2. Delegate
In my family we all work together to achieve things – this means delegation and working as a team, and applies to all areas of our life, including: housework, cooking, shopping and admin.
Draw up a weekly chores rota which includes all members of the family. My girls have been sweeping the kitchen floor and polishing tables since the age of around two. Yes, you will get through a great deal of polish, and not every crumb will be picked up (see tip 1) but the skills will stand them in good stead and they will feel very proud that they have been able to contribute to family life.
3. Make time for you
When you start work, it's very easy to forget about you. You will spend your days making sure you do a good job for your employer and all other times making sure you do a good job as mommy and wife. It is easy to see why so many working parents suffer from stress and exhaustion.
It is essential you take few minutes out of each day that you dedicate just for you. Whether this is taking a luxurious bubble bath at the end of each day, or spending ten minutes in your room reading a book. You are important too, so don't neglect your own needs and desires. You will be more effective in all areas of your life if you follow this tip!
4. Have Fun with Your Family
When I first went back to work after having my third daughter, I soon became caught up in the general drudgery of everyday life: Working, shopping, cleaning, bath-times, homework, etc. I quickly realised that in order to make a working life 'work' we would have to remember to fit in the fun stuff, as well as the every day essentials.
Related Post: Family Fun On A Budget
As a result we now have a regular Friday night pizza and film night, where the kids chose a film, we eat pizza (obviously) and they get to stay up a little later. We also regularly go for bike rides, take trips to the beach, make dens, play hide and seek and bake together. In fact, we do more as a family now than ever before, because we're making a conscious effort to make life a little more fun, rather than taking our time together for granted.
5. Accept help when it's offered
Don't be too proud when grandparents, family or friends offer to help – it doesn't mean you can't cope or you are a bad parent, it just means you are freeing up more time so you can do fun stuff together! Whether it's picking the kids up from school once in a while, or taking the dog out for a walk once a week, all offers of help should be gratefully received.
On the other hand, if you don't have any family or friends offering help then don't be shy to ask. They are probably waiting for you to ask for fear of offending you, and will be pleased for the opportunity to help and/or spend more time with your children.
****************************************************
This article was written by Kathryn Thompson, a freelance writer and mom to three young daughters aged between twelve and five.