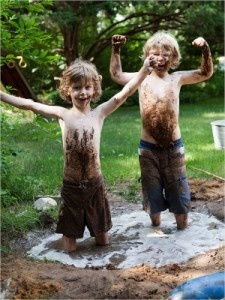 No one prepared me for the inevitable when I found out I was having a boy.  OK, maybe cause I never really asked, but still someone should have warned me.  So when I kept hearing how boys are so very different from girls, I just assumed the obvious biological stuff, but nope and was I in for a shock.  Its been 2 1/2 years now since bonding with Lil B and as I once considered myself a girly girl I have quickly turned into a mom that laughs at farts, bleaches and loves getting dirty.
So if you are raising a boy and need an inside scoop on the real deal then you came to the right place…here are 10 things I wish I had known: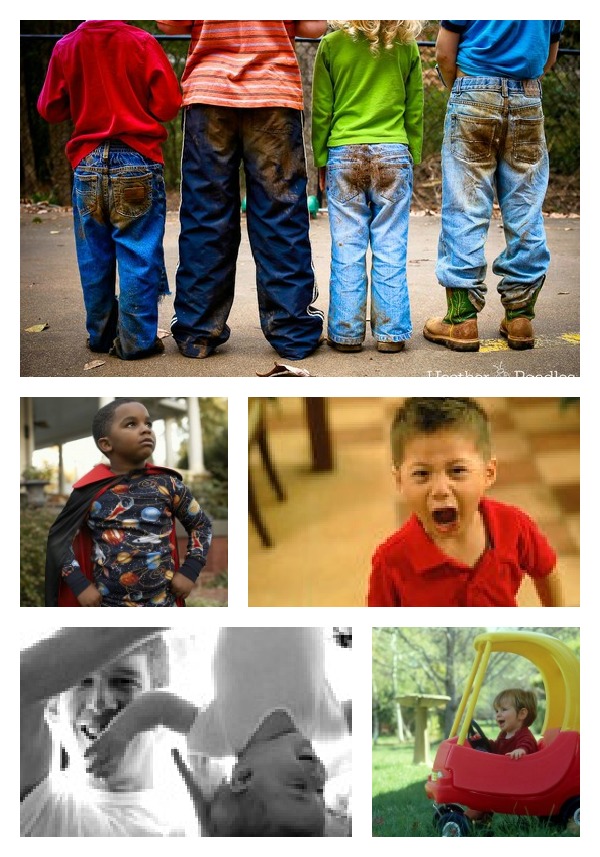 1. Shopping Is Easy: Clothes shopping for girls can be an endless task, from leggings, headbands, sequin jackets and shoes, which are all cute, but can indeed cause a dent in your wallet, so when it come to buying for boys..its as simple as buying a graphic tee, pants and picking up only one pair of shoes. It can be disappointing and sometimes frustrating at first, but your wallet will thank you later and you wouldn't hear any complaints from the hubby.
2. Fall in Love With Your Hubby All Over Again:  Watching your husband and son play will just simply melt your heart.  Weather its roughhousing, kicking a ball around, or watching sports on TV, no matter the bonding moment it will be a sight that you will cherish forever.
3. You Will Learn To Love Trains, Planes and Automobiles: Learning the theme song to Thomas The Tank, knowing the difference between a steam engine, diesel engine, caboose car will be in your daily vocabulary now. So get use to it. Taking a tour to your local firehouse or police station will make your son be forever in your debt.
4. It Will Get Messy: Get use to changing your son's clothes a least three or four times a day.  From grass stains, mud stains, food stains to what the hell is that stain, just means you will have to stock up on extra graphic tee (see #1).
5. Raising a Husband:  Knowing that you are raising your son to someday be a future husband is an honor. Teaching him how to be loyal, loving and honorable are
6. He Won't Stop Moving: Where does the energy come from??!! Your son will move non stop.
7. Superhero Complex: I never understand the fascination with superheros..seriously its just grown men who loves wearing tights, right?  Well excuse me for my ignorance but clearly its a boy thing.  No matter how you try to hide Star Wars or Superman from your home it will creep in.  Trust me.
8. Get Acquainted With The Emergency Room:  You will not only make one, two, but perhaps three of four trips to the emergency room. So, try your best not to panic and just know that its a right of passage for all boys.
9. Mama's Boy:  All boys love their moms..yes their dads are their to roughhouse with them, but it takes a mom to give them hugs, kiss their boo-boos, and make it all right in the world.
10. Boys Are Very Sensitive:  Just because they are boys does not mean they don't love affection, indeed its the opposite.  Out the blue you son will run up to you and give you a big hug…that alone will melt your heart.
What other tips do you wish someone would have told you? Send us a comment below and share it here.