BlogHer'12 closed with a bang all thanks to the Nicole Feliciano of Momtrends, her team and the folks over at Lands' End for a school-themed event at Land's End University.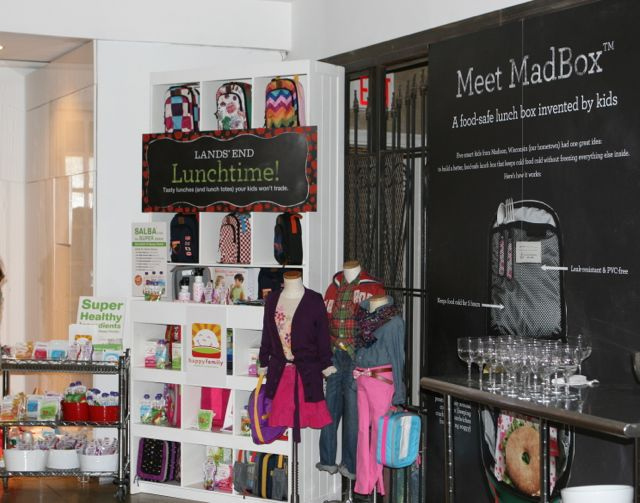 Back-to-school fashion, lunch recipes, hair techniques for mom/daughter and tips on how to flatter your body were areas that made this event a huge success. See what's in trend this back-to-school season after the jump.  Related Post: Children's Place Holiday 2012 Preview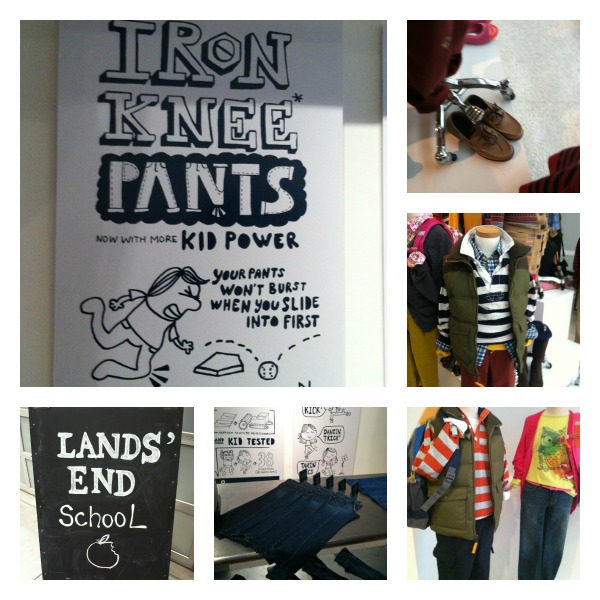 Held on three floors at the Lands' End University located on 325 W 37th Street in NYC mom bloggers arrived in yellow school buses (remember those??) and were given report cards. Our mission was to pass by every course (backpack philosophy, pants 101, design your first day, lunchtime, hair school, classy photo, dress test and A+Plus) where we were then given a grade on our participation (we all got As…Ha a first for me!).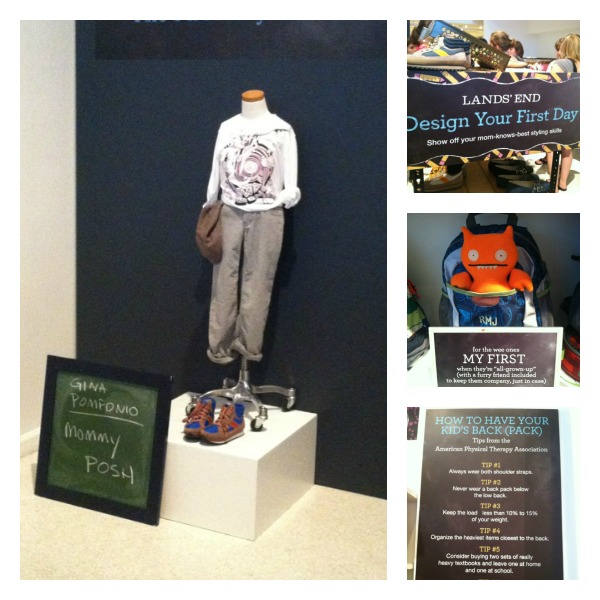 Since I make no shame that I am no chef in the kitchen, I particular enjoyed the "Let's Do Lunch" course.  Celebrity chef, Sam Talbot (Top Chef) showed us first hand how easy it is to whip up healthy easy meals that can be made at home or packed up for lunch from.  Will showcase my skills on another post.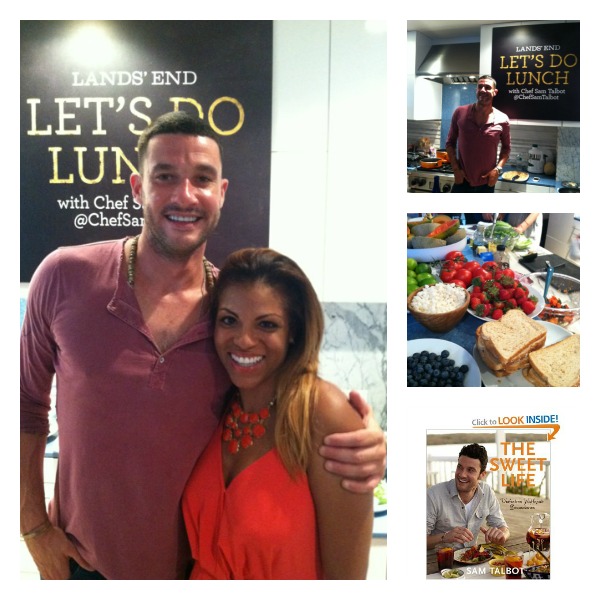 For fashion, the trends were right on point.  From bold colors, printed tees and delicate pieces for the girls, these collections will be a huge hit this coming season.  If you are not familiar with Lands' End brand, then you are in for a treat, the prices are reasonable as the clothes are sturdy enough for any outdoorsy play that your kids will endure.
Disclosure: This was a sponsored event by MomTrends. All views expressed here are soley of MommyPosh. A complimentary MadBox™ lunch box was given as a gift.