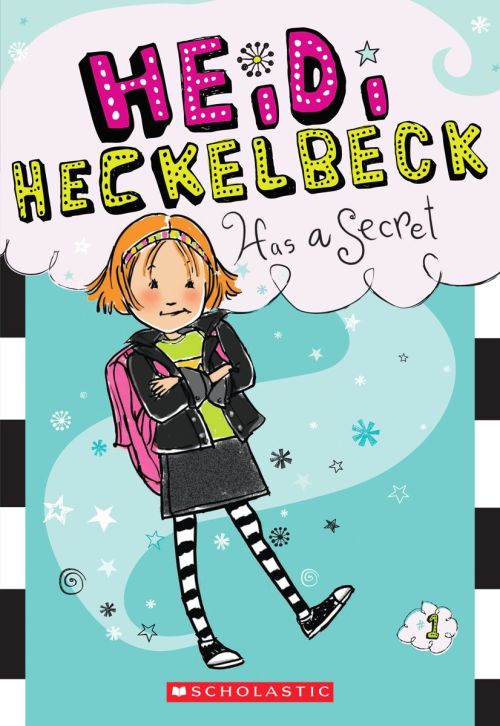 Here is a super summer giveaway for the kids!!! Heidi Heckelbeck Has A Secret by Wanda Coven.
Introducing Heidi Heckelbeck—a brand-new young chapter-book series with witchy whimsy! Now readers between the ages of five and seven can read chapter books tailor-made for a younger level of reading comprehension. Heavily illustrated with large type, Little Simon's young chapter books let young readers feel like they are reading a "grown-up" format with subject, text, and illustrations geared specifically for their own age groups!
It's targeted for readers ages 5-7.  The print in this book is large and there are illustrations on almost every page.  In this story, 8 year-old Heidi Heckelbeck, the main character starts school for the first time.  There are story lines that kids can relate to – being new at school, making new friends, mean kids, etc.  We don't find out Heidi's secret until the last chapter and the story leaves you off wanting to read the next one in the series.
Enter the contest after the jump to get your own FREE copy…
This book is good for:
Beginning chapter book readers
Introduction to reading series
Teaching prediction and cliff-hangers