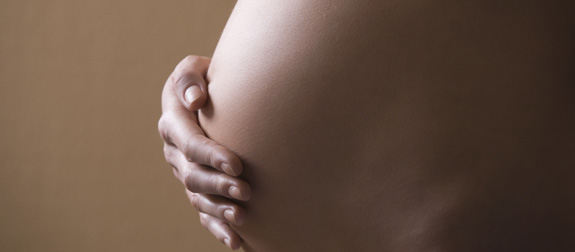 The months leading up to my pregnancy with 'Lil B I prepared my mind and body not only with the proper nutrition and exercise but, by taking a daily supplement of prenatal vitamins. Yes, that's right, I dutifully took prenatal vitamins well before I even found out I was pregnant. How's that for getting a head-start???  Here's why….After speaking to my GYN and several of my nurse friends, they suggested that I prepare my body for my impending pregnancy by taking prenatal vitamins, not only will it make my nails and hair grow (that's the vanity part talking), but the key ingredient of DHA is very important to ingest because it can help prevent major birth defects of the baby's brain and spine.
Several months later when I finally saw the "+" sign on the home pregnancy test, I was overjoyed, not only because of my new adventure of being a mother, but because I knew that my body was already prepped for the next 9 months.
At my prenatal visit, my OB congratulated me on already take a prenatal vitamin as a daily supplement.  He convinced me by doing so I might experience little to no morning sickness (he was right) and that Baby depends on the mother for its supply of DHA, which helps a baby's brain, eyes and nervous system develop. But, interesting new studies are coming out to suggest that Omega-3 DHA may also help ward off postpartum depression.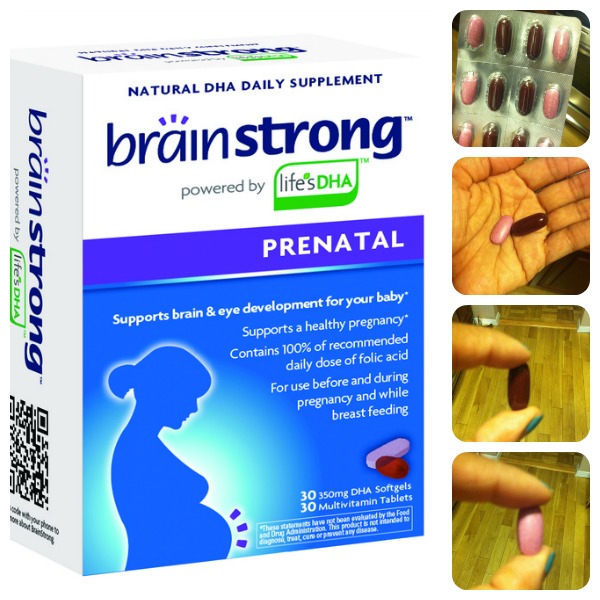 When my friends over at BrainStrong Prenatal ($19.99) sent me on over a package of their 30 day Prenatal softgel vitamins to try out, I jumped at the chance. Since I am starting to prep my body once again to add to my family, this was the prefect product to get my body into gear. Remember, baby is relying on mom to be healthy and take good care of herself. Good nutrition can be the foundation to good health so make sure you are getting iron, calcium, folic acid, DHA and the B vitamins in your diet.
BrainStrong not only carries prenatal vitamins, but products for every stage of life. Because our bodies and diet alone do not efficiently produce all the DHA we need, supplements are important for everyone. With BrainStrong Toddler, BrainStrong Kids and BrainStrong Adults.  You can purchase any of the BrainStrong line, at Target, Rite Aid, Walgreens, Walmart and many other drug stores and grocers nationwide. To learn more about any of items in the BrainStrong family please visit the BrainStrong website.
*Disclaimer: I received a sample of the products shown above and was compensated for this post.  All opinions expressed are my own.  I'm not a doctor so be sure to discuss any supplements or vitamins with your own doctor before beginning use.*