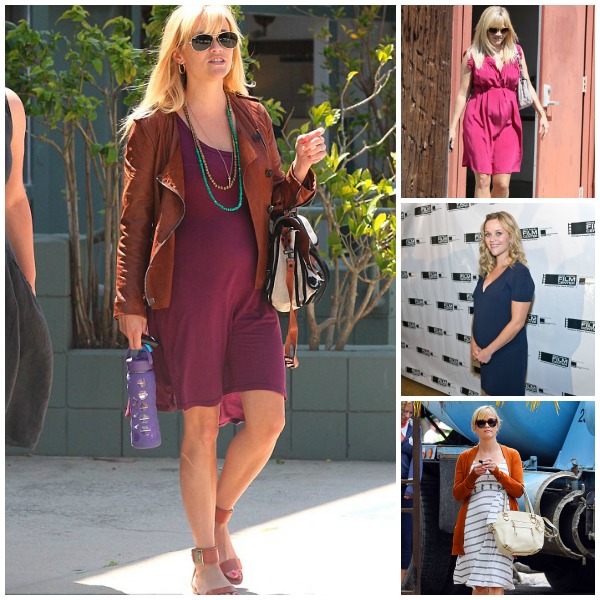 Reese Witherspoon has always one to be on trend and every since her baby bump sightings, Reese has shown off her growing baby bump with flowy dresses, oversized sunglasses, chic ballet flats, and stylish handbags.
Being pregnant does not have to mean hiding your baby bump, be proud of your little miracle and throw away those oversized shirts and stretch pants (unless you are hitting the gym).
Get Reese's Pregnancy Style Here: 
What are your maternity must haves?