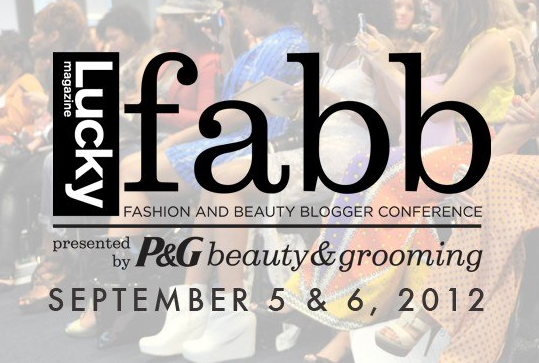 This past Wednesday, I had attended the LUCKY FABB (Fashion & Beauty Blogger Conference) held at the New York Times Center on 41st Street. Lucky editor-in-chief, Brandon Holley kicked off the conference with an intimate conversation with Macy's Chairman, President and CEO, Terry Lundgren.  Lundgren filled us in on Macy's collaboration with Nicole Richie on her new line, Impulse, scheduled to launch September 12. Impluse will have items that are both edgy and on-trend…exactly how Richie has branded herself.  Speaking of branding…an audience member asked the Chairman, what "top 3 things can get your brand viable" and his response was 1. Knowing your customer 2. What is different and unique about your brand 3. Consistent quality. A great takeaway for any business.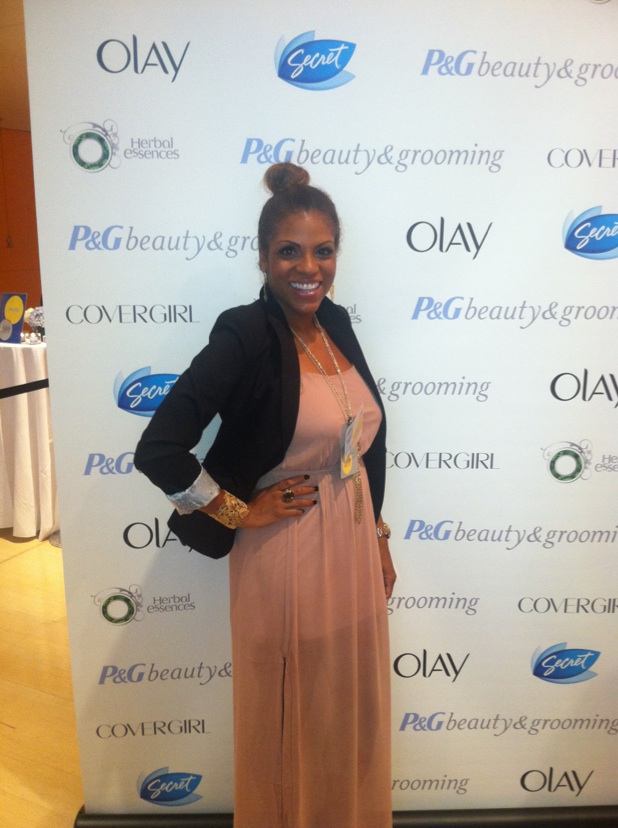 What I Wore:  Dress, H&M ($29.95), Jacket, H&M ($49.95), Jewelry, Stella & Dot
P&G Beauty, BCBG Generation, MyDROBE, Wrapp, AG Jeans, Caravelle by Bulova, C&C California, JustFAB, ThreadFlip were just a few pop up shops that were on hand for us to explore and enjoy.
The main focus of the conference was helping bloggers amplify their brand and inspire ideas that can help elevate our brand.  There were several panel discussions featuring brands and well-established bloggers, such as Leandra Medine from The Man Repeller, Leah Chernikoff of Fashionista and Annie Georgia Greenberg of Refinery29 on topics such as staying true to your voice, how brands work with blogs, ways to monetize your blog and building your brand.
And what blogger conference would be without a celebrity panelist? We were thrilled to be amongst Rachel Zoe, who talked about motherhood, balancing work/family, she also showed us a preview of her clothing line…and it was BANANAS!  Zoe was honest, open and obviously is very passionate about being a designer.
Zoe styling tip:  Cinch your pants by the thigh area to elongate your legs.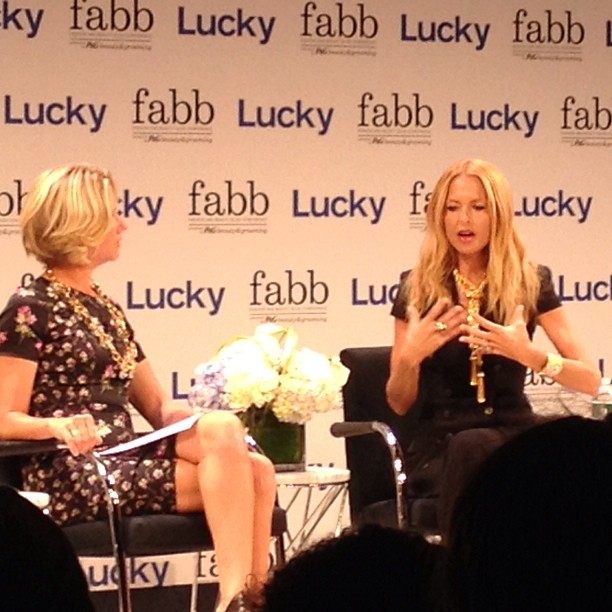 A conversation with Rachel Zoe
We also heard from author and designer, Lauren Conrad (best known from MTV's hit reality show, Laguna Beach and The Hills), who was seriously too cute for words.  Conrad's dress was from her Paper Crown line and pumps were from her Kohl's collection.  Got to have now!!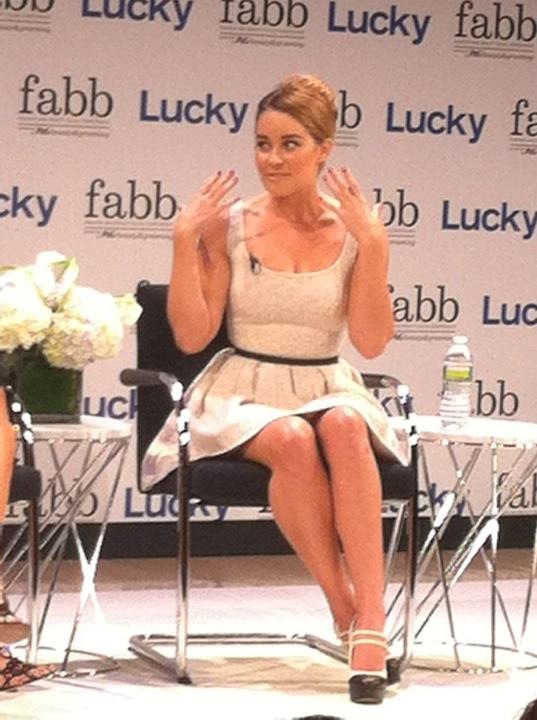 Lauren Conrad (The Hills and Laguna Beach)
Die hard Gossip Girl fans and of her collection was thrilled to meet Anna Sui who shared an intimate conversation with Simon Doonan, Brand Ambassador, Barney's New York.
A conversation with Simon Doonan and Anna Sui
Of course, any conference would not be complete without the legendary Lucky swag bag (weighing in like a ton of bricks).  It was stocked full of products by Broadway Nails, JustFAB, Demeter Fragrance, Olay, just to name a few…Check out after the jump how you can win a few items from the LUCKY FABB swag bag.
This can all be yours….just enter the giveaway below!