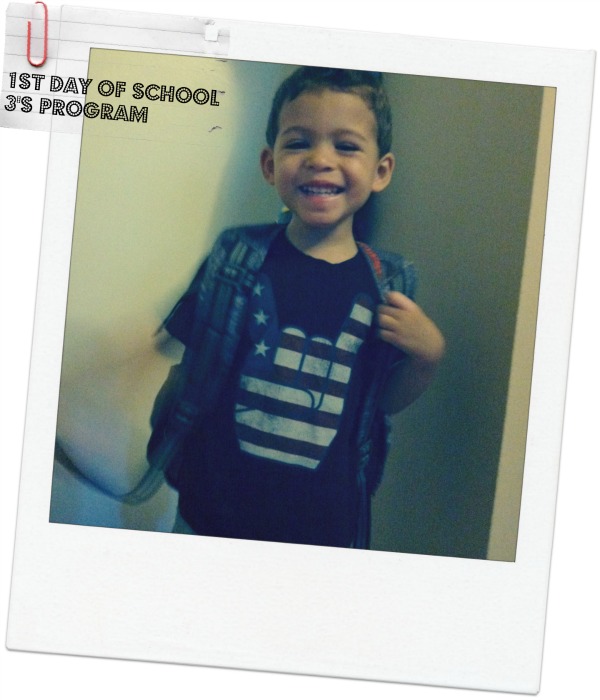 Dear Lil B,
Look how much you have grown…can't believe another year has past, summer is gone and soon you'll be the big three!  Over the summer you overcame so many first…potty training, asking me tons of questions, learning Spanish from Granny and soon you'll become a big brother..and just when I thought weaning you from a bottle would be a huge first.
As you have grown, so have I. Learning not to sweat the small stuff, picking my battles and putting my family first, now comes second nature to me…and now I could not imagine a world without you in it.
Just only last year you cried on my shoulders when I dropped you off to the 2's program. Oh I was a wreck and I questioned myself if I was doing the right thing, but now dropping your off to the 3's program, I was so very proud of you and know that this is place where you will thrive academically and experience healthy friendships.
But know this, you are not alone in this new adventure. Our home is your safe haven…no matter how big or small, we are never too busy to listen to you and to share what happened in your day.  And finally know this, you are loved – always!
Your Mommy