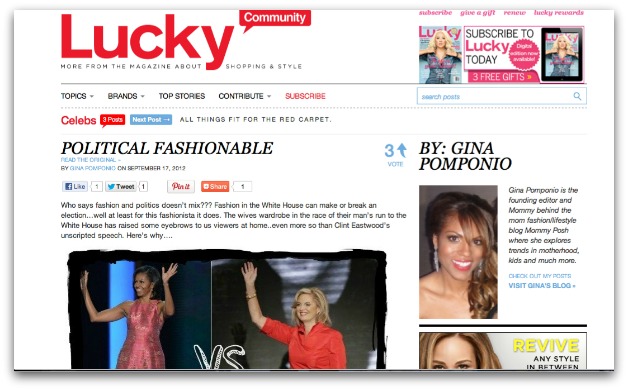 I am excited and honored to announced that I have been featured on the Lucky Community site.  In this post I addressed the fashion face-off between Michelle Obama and Ann Romney.  To see the official post click here and vote this post as your favorite.
Who do you think won this politically fashionable face-off?
P.S: Today I am attending the Fashion Forward conference – just for us moms – so be sure to check out my tweets for up to date messages.