I'm 5 months pregnant (21 weeks to be exact) and while 'Lil B attends nursery school and learning new and exciting adventures, I am eagerly spending all my days and nights with him before the arrival of baby #2 in February.  Its somewhat bitter sweet to know that in only a few short months, Lil B will no longer be the one and only running things at home. So I thought I'd share some special moments (cue to Boyz II Men "Its so hard to say goodbye to yesterday") of 'Lil B and myself spending some mommy and me moments.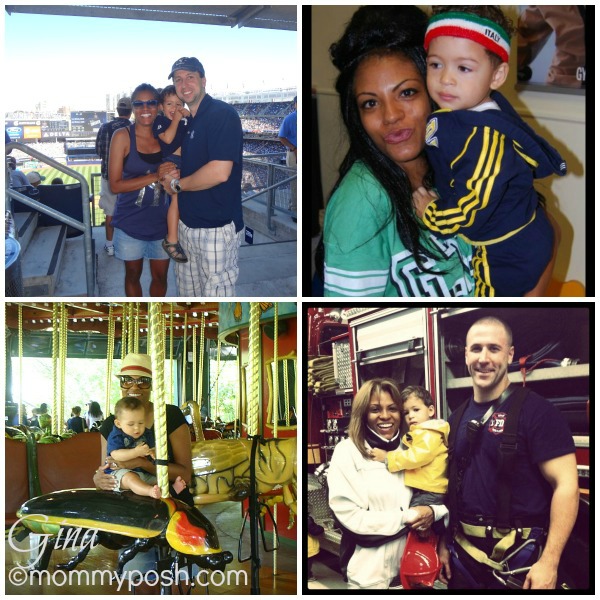 Top left-right: Yankees game, Halloween 2012…"The Jersey Shores" style, Bottom left-right: trip to the Bronx Zoo, a tour of the fire station
And because its so important to carve sometime out with your kids, here are some great advice on what I learned from friends and family on making time with them:
1.    Set a "weekly" date. Go for a bike ride, walk the dog, have lunch at your kid's favorite restaurant, or have dress-up time – whatever your kid likes to do.  Marking your dates down on a calendar is a great idea and shows your children you make this time a priority.
2.    Choose group activities that everyone can participate in – whether you're crafting, cooking, or playing at the park, make sure there's something fun to do for each member of your family.
3.   Write notes and drop them into their lunch boxes. Be creative here!
How do you make time for each of your little ones?