"FILTHY! "DIRTY!" "YUCK, THE CLEAN UP IS SO DIFFICULT!" Did you hear me from all the way over there??? Of course you did, 'cause that's me fussing time and time again about the clean up about my son's highchair (brand will remain nameless to protect the innocent).  I am all for him exploring his foods, but when you find peas in the cracks of your highchair and can still smell stained milk embedded in the cushion, even after a thorough cleanup, makes this mom one unhappy camper. But not until my new friends over at Snugli asked me to review their new stylish, chic and easy to clean highchair, I was thrilled and jumped at the chance.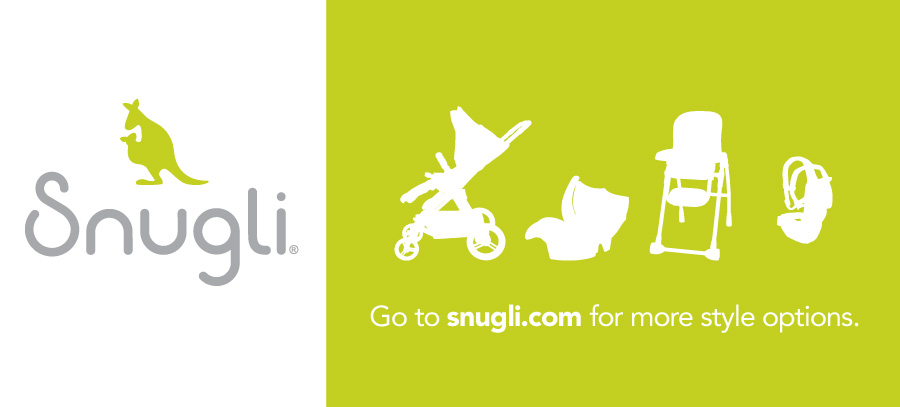 Snugli has launched a new sleek and distinctive line of baby gear from high chairs, infant car seats and strollers. In collaboration with Jennifer DeLonge, a well-known furniture and interior designer, Snugli now has product-lines that are geared towards the modern family and their ever-changing lifestyle. Just a fun side note, Jennifer is married to Tom DeLonge, from the band Blink-182.
I had the opportunity to check out the entire line first hand when Snugli attended the Fashion Forward conference in September.  Super durable, chic, comfy and lightweight are just a few things that I couldn't stop repeating after testing the products.  Its definitely a must-have item for your ever growing infant.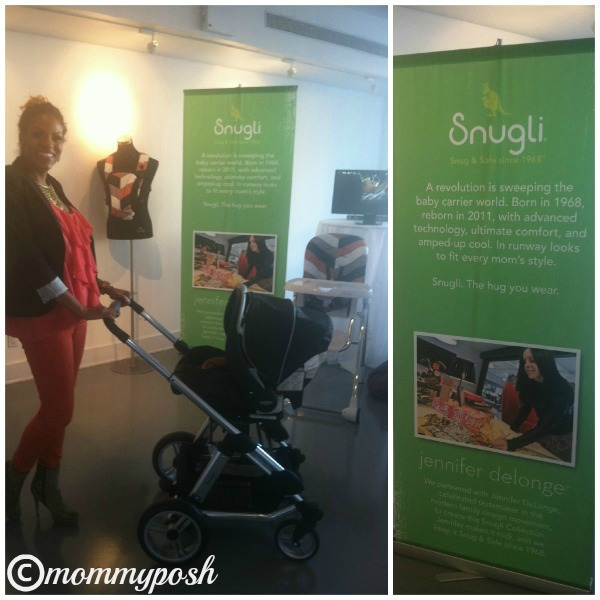 As you can see from the below picture, Lil B is enjoying his dinner and I enjoyed clean up as it was a breeze. One of its awesome feature is the tray, it has a removable insert that can be cleaned in the dishwasher. There are three positions for adjusting the tray, and it is easy to remove with one hand. The seat of the highchair has three positions so that your infant can sit up or recline. The seat is also height adjustable, and can easily fit under the table for use without the tray when your little one is older (for children up to 40 lbs).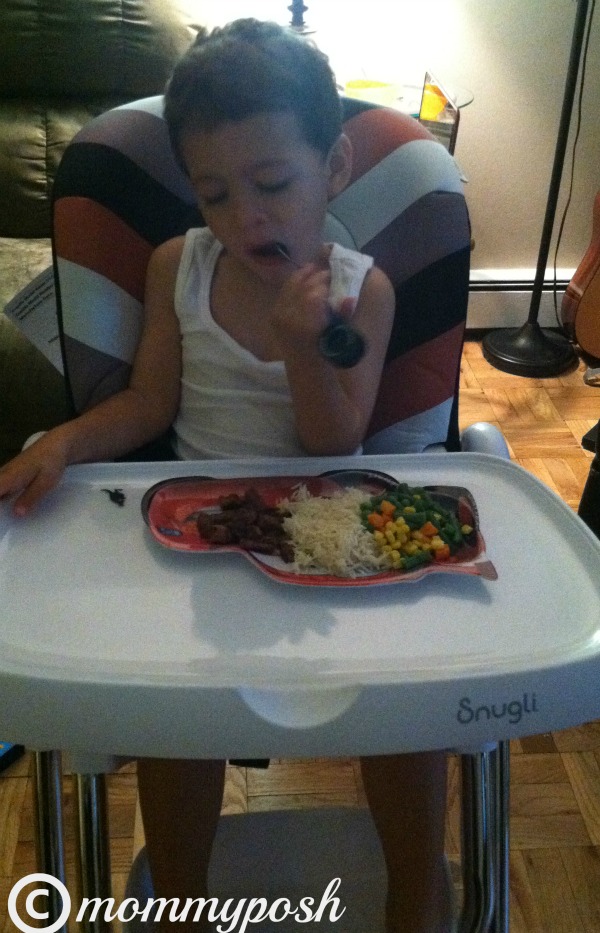 What I am loving the most is the ability to change out the style with the designer inserts. So, if I ever get bored with my Geo print, I can just change out that portion. No need to buy a whole new highchair. Its that simple.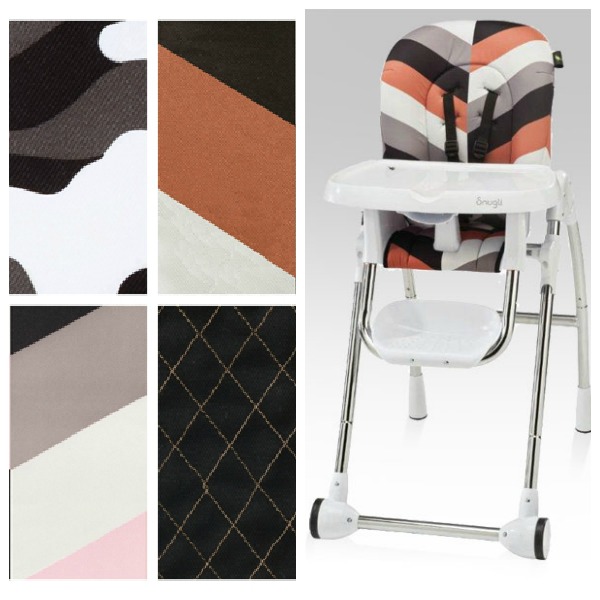 Fun Facts:
The Snugli™ High Chair and Style Sets ® are available exclusively at BuyBuyBaby. SRP: $139.99 (high chair), $29.99 (style sets)
SPECS:
The Highchair is available in Geo Style Set but pairs with Snugli® Style Sets for Your Style. Your Way.
Crisp, sleek design with durable construction
Fully adjustable seat for a comfortable fit during feeding
6 position height adjustment
3 position reclining seat
3 position tray adjustment
Convenient, easy to clean features
Smooth, easy to clean surfaces
Dishwasher safe, removable tray insert
Machine washable Style Set
For children up to 40 lbs
High Chair Style Sets (SOLD SEPARATELY)
This distinctive new line of changeable Snugli® Style Sets Pairs with Snugli® High Chair for Your Style. Your Way™
Generously padded, quality stitched
Available in 4 unique styles: Geo, Pink Geo, Black Camo and Quilted
Machine washable