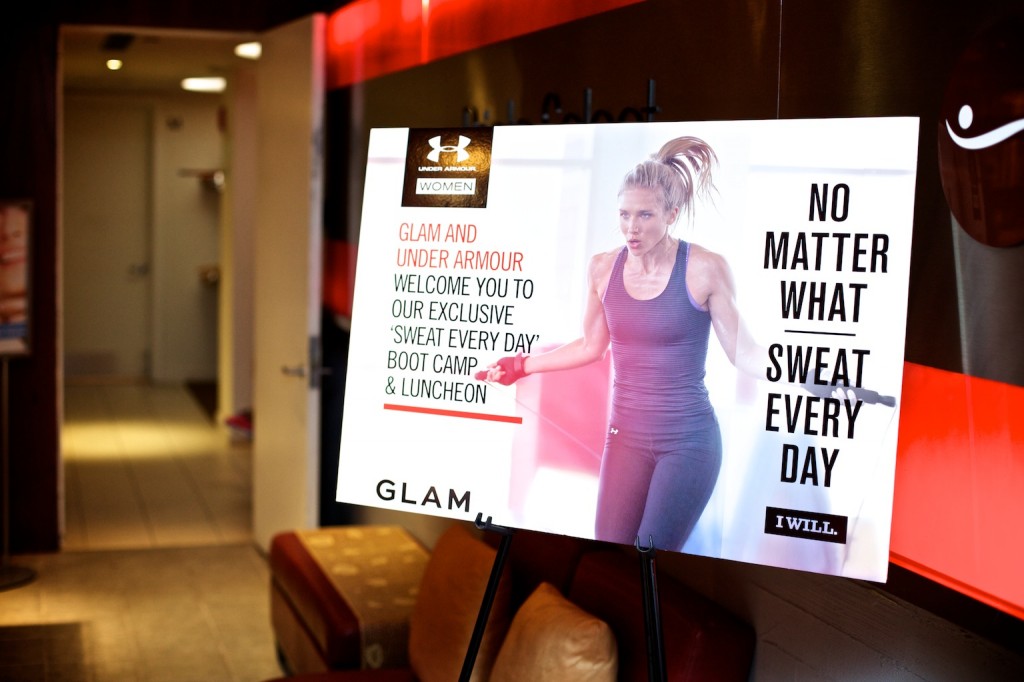 What do you consider beautiful? Drive? Strength? Tenacity?
Last week, I joined a few of my fellow bloggers at Exhale Spa located at the Hotel Gansevoort for a morning of sweat, mingling and fashion fitness.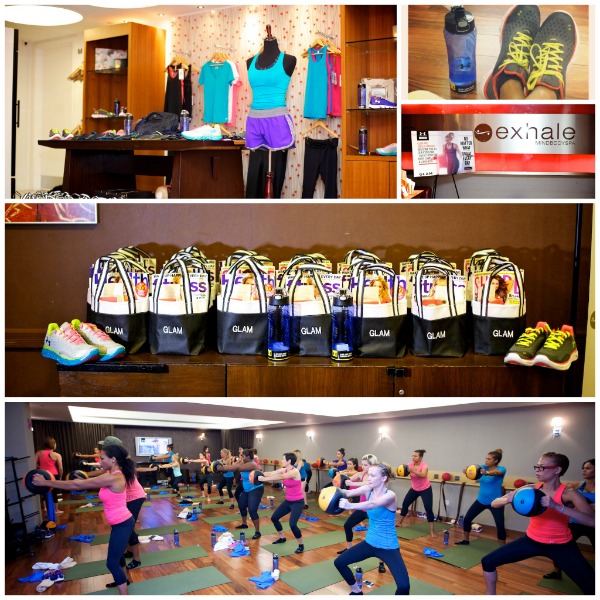 The design team dressed us in gear from the Under Armour line – UA Achieve Burnout T-Shirt, UA StudioLux™ Quattro Capri, Armour Bra™, UA Spine RPM Running Shoe, UA Shatter Tote and Grippy II No Show Socks.
However, with my every growing belly (I'm 6 months preggers now), I felt a little self conscious on how I would look in non-maternity gear, especially in the Armour Bra™…would it manage to secure my new cup size?  However, since the event campaign contest is "What's Beautiful", I immediately put those thoughts in the back burner and realized that being FIT & PREGNANT is "what's beautiful" to me right now and that was all the motivation I needed to get my workout on.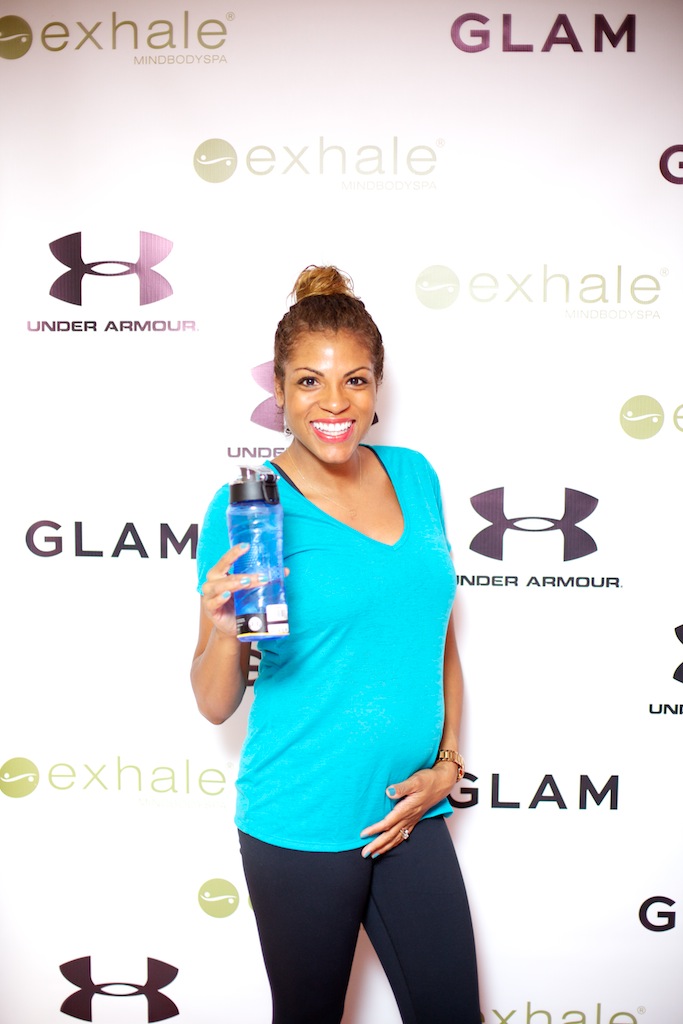 The workout was intense and if you haven't added a boot-camp class to your workout regime, then you need to do so today!  The instructor had us use medicine balls to do push ups, leg extensions and several other excerises that challenged our muscles and boy did I feel it the next day, even though my workout was in moderation, I had still felt sore (in a good way) in areas that I've neglected.
Ok, back to the gear…The colors were vibrant and the bra felt amazing on me.  No digging or pain during my workout.  They spoke with several athletes and worked with Dr. Joanna Scurr, the authority on biomechanics of the female body. Which resulted is the revolutionary Armour Bra™, sized so both band and cup fit your exact body type. Now, instead of squeezing into a Small or falling out of a Large, you can choose your exact size for the perfect performance fit.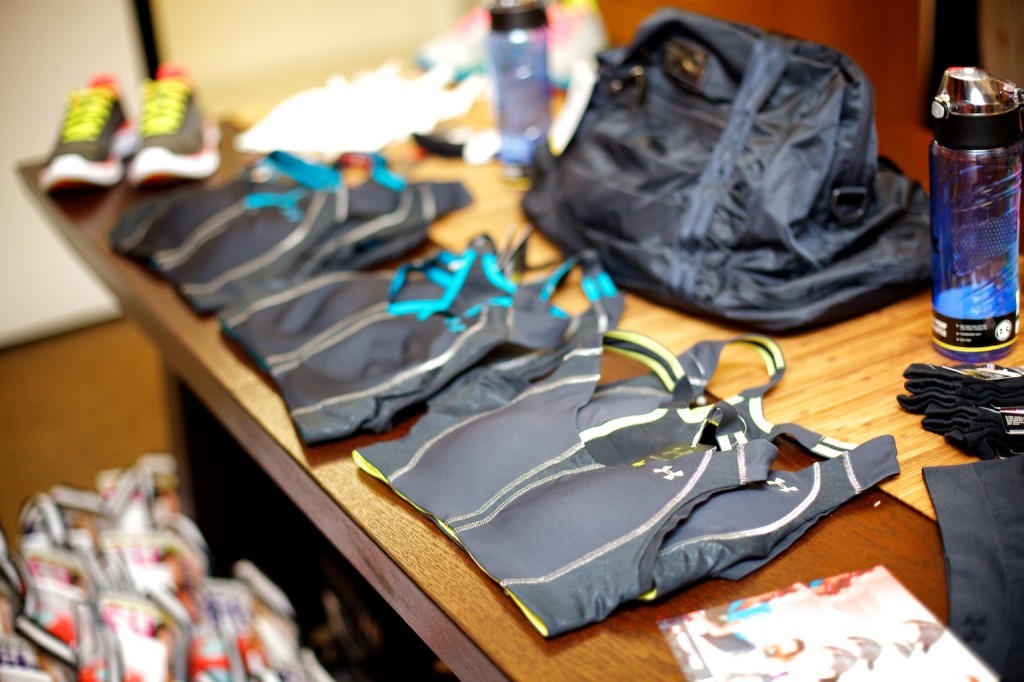 The "What's Beautiful" campaign (whatsbeautiful.ua.com/) inspires women to share a fitness goal and then go for it with the support of Under Armour and a grassroots group of women with a mission. What I love most about the Under Armour Women brand is not only do they provide us with amazing products but empowers women to reach their goal.
Under Armour Women set out to redefine the female athlete by creating What's Beautiful, a program that encourages women to share their fitness journeys and receive motivation, free gear, and support from Under Armour along the way.
The Under Armour What's Beautiful community is growing by the minute and the women in the challenge are seriously bringing it. Check them out! Set your own goal. Crush it. And the 10 women with the most epic journeys will win a trip to Florida to the Under Armour Women's Camp Sweat where you will train with the best. http://whatsbeautiful.ua.com?CID=DA|Glam|Bloggers

Disclosure: Compensation was provided by Under Armour via Glam Media. The opinions expressed herein are those of the author and are not indicative of the opinions or positions of Under Armour.