Long gone are the days of me commuting into Manhattan just to enjoy great food and fashion. Now I have the best of both worlds in my backyard, all here in White Plains, NY, just a 20 minute train ride into the city.  So, when I learned that Nordstrom Rack, which happens to be one of  favorite discounted retailed shops, will be opening at the City Center in White Plains, NY I was super excited, which made me love my neighborhood even more.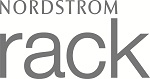 Aside from the great fashion that can also be seen at the Westchester Mall, its a great neighborhood filled with culture, simply by the many choices from food to entertainment.  So if you are in the need of getting away from the hustle and bustle of the city, come look for me at one of my favorite local spots, Sofrito.  Its a great place to indulge in a bit of Caribbean flair, from salsa nights to a delicious plateful of Puerto Rican cuisine, no one leaves dissatisfied.  Sofrito is my go to hang out with the hubby (that is when Granny's around to babysit) or catching up on girl talk with my besties.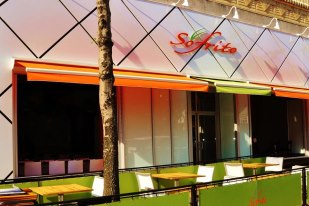 But before you indulge in a taste of White Plains, head on over to the Nordstrom Rack opening day festivities on October 18.  Get there early because you could win a $2,000 shopping spree!
NORDSTROM RACK 519 CITY CENTER – OPENING 10/18
3 City Place
White Plains, NY 10601
Directions: At the corner of Main Street and Mamaroneck Avenue.
For up-to-date happenings leading up to opening day, simply Follow and Like Nordstrom Rack White Plains via…Twitter, Facebook, directions.
Here's a sneak peak on what Nordstrom has to offer….
Vince Camuto Trim Blouse (Was $89, Now $34.97), DKNYC Mixed Media Legging (Wad $59.00, Now $19.97), DVF Dress (Was $385.00, Now $149.97)
Here's what to expect on the October 18 opening day festivities….
 GOLDEN HANGER:
Twenty golden hangers will be hidden throughout the new Nordstrom Rack at City Center. Customers who find the golden hangers can redeem them for $100 to spend inside the new store. (One hanger per customer). Be sure to follow us on Twitter @WhiteP_Rack between 7-9 a.m. on opening morning to find clues!
RACE THROUGH THE RACK:
Race Through the Rack is a sweepstakes we hold before Nordstrom Rack store openings. Customers can enter a drawing to win a 90-second, $2,000 shopping spree. The winner's name is drawn and announced at 8:30 a.m. before the store opens at 9 a.m. (Must be present to win).
COMPLIMENTARY TOTE:
The first 1,000 customers who make a purchase at the new Nordstrom Rack at City Center will receive a complimentary Nordstrom Rack tote as a gift.
REFRESHMENTS AND MUSIC:
Our opening day "Rally at the Rack" celebration is a way to thank our customers for shopping with us. Complimentary breakfast and entertainment will be included.
WHAT'S INSIDE THE STORE:
+ Discounted apparel, shoes, accessories and cosmetics for men, women and kids
+ Premium denim for men and women
+ Tens and Thousands of pairs of shoes including designer shoes
+ Over 2,000 men's ties
+ Over 1,000 handbags
+ Mobile check-out devices
+ On-site alterations
Brand Statement
Nordstrom Rack is the off-price division of Nordstrom, Inc. offering on-trend clearance merchandise from Nordstrom stores as well as items purchased specially for Nordstrom Rack. The store offers significant savings on great brands with most at 30-70% off. For more information visit www.nordstromrack.com.
Find us on Facebook at www.facebook.com/nordstromrack and follow the @WhiteP_Rack to learn about merchandise arrivals, promotions and events.
Disclosure: Compensation was provided by Nordstrom Rack via Glam Media.  The opinions expressed herein are those of the author and are not indicative of the opinions or positions of Nordstrom Rack.