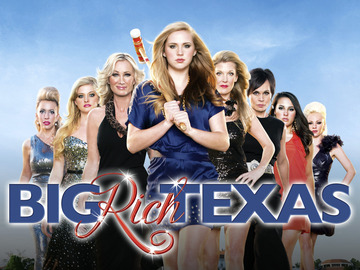 Style Network's docu-drama, "Big Rich Texas," is back for a third season. Big hair, big attitudes and big drama cause big changes at the Woodhaven Country Club when newcomers Cindy and her daughter Alex arrive at the country club.
"Big Rich Texas" is filmed in the Dallas / Fort Worth area of Texas, and follows five wealthy mother/daughter duos while they summer at their exclusive country club.
Single mom Cindy spends her days shopping and her nights partying as her 15 year-old daughter, Alex, finds herself playing "Mom" to her own mother more often than not.
Get ready for more mother and daughter drama of 'Big Rich Texas.' Watch the season premiere, Sunday October 7 at 8/7c.
Website: http://www.mystyle.com/tv-shows/big-rich-texas/