With the holidays right around the corner it can be a dilemma on what to bake for your next family gathering. But don't fret, here is a easy breezy recipe especially for you non-cooks.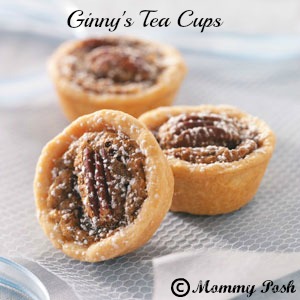 Every Thanksgiving and Christmas, my (now late) mother-in-law would make these yummy pecan tea cups, which she honorably called "Ginny's Tea Cups". So when I was given the recipe soon after she had passed, I made sure to carry on the tradition each and every holiday. And trust me, not a piece of crumb is left behind.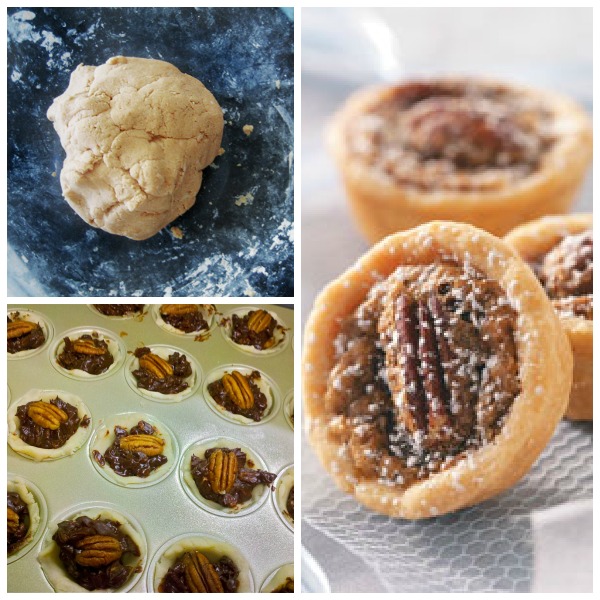 Ginny's Tea Cups
Ingredients:
Dough:
1 – stick of margarine or butter
1 – cup of flour
1- 3 oz cream cheese
Filling:
1- cup brown sugar (packed or loose)
1- egg
1- ½ tbsp of soft butter
1 – tbsp vanilla
1 – cup pecans or walnuts
Serves 27-30
Directions:
Preheat oven to 350 degrees. In medium bowl, cream softened butter and cream cheese. Add flour. Mix well. Chill dough for 20-30 minutes. Divide dough into fourths and then roll each into six balls. Place one ball in each cup of a mini tart pan. Use your fingers or a tart tamper to press out into a tart shell.
In medium bowl, combine egg, brown sugar, melted butter, vanilla, and pecans or walnuts. Mix well. Fill tart shells 2/3 full. Bake for 25-30 minutes until delicately browned. Allow to cool for 10 minutes and then remove from pan. Sprinkle with powered sugar.
 Super easy, right?  Make yours this holiday season and tell me what you think.