While I am not by any means considered an "earthy" mom, I do however find myself on occasion using products that are eco-friendly, especially when it comes to baby products.  So when I had the opportunity to try out Jessica Alba's eco-friendly, non toxic baby products called the The Honest Company, I jumped at the chance.
I was recently given a small sample of diapers and wipes to try out and was sold immedialty on how cute, trendy and how eye-catching the packaging was.
Besides its eco-friendly, non toxic baby and home products, what impressed me the most is that the company takes in supporting companies that give back. So I was pleased to learn that The Honest Company donates time, products, and money to a great organization. Their current charitable partner is Baby2Baby.org, a non-profit that supplies families in need with essential baby gear and clothing for children up to age 12.
More about the diapers and wipes below….To buy or not to buy? 
YES INDEED! … While many natural and organic options are cost prohibitive, The Honest Company delivers their products at a competitive price point. I will be ordering more diapers and wipes just in time for the arrival of baby #2.  Both of which are must haves for every new parent.
To learn more about how The Honest Company got started and the founders' passion for what they do, check out this video:
The Honest Company was started by a mom and a dad who, like many modern parents, were increasingly worried about products made with questionable chemical ingredients. But the alternatives they found were often expensive, inaccessible, bland, or ineffective. In response to this clear need for something better, they created The Honest Company to ensure that parents (or anyone for that matter!) could easily find natural and non-toxic eco-friendly products that are beautiful, effective, and affordable. From customized product bundles to diapers and wipes to an ever-expanding line of cleaning and personal care products, you can find everything you need at Honest.com and have it delivered directly to your front door.
Give it a try! Click here to become a member of The Honest Company community and start your free trial today.
Disclaimer: This is a sponsored post written by me on behalf of The Honest Company. The opinions and text are all mine.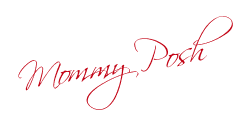 Did you enjoy this article?