We here are Mommy Posh was overjoyed when the Royal Palace had announced Kate Middleton's pregnancy…not that we were surprised about the announcement, but who isn't stocked of bearing witness to the who-would-be-Queeen glam maternity style.
Prince William and Princess Kate: Are They Or Aren't They Expecting A Little Peanut? 
As for her formal style, Kate looks great, as always. The girl knows her necklines and what looks great on her body.
Next, check out Kate's casual looks below. She's an appropriate dresser who champions British designers, because it's her job and not doing that would be scandalous. She also chooses very tasteful shoes and knows what to do with her hair, but that a style icon does not make, people.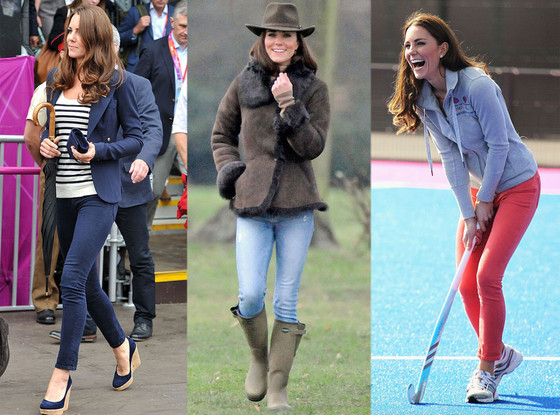 Keep calm and carry on, duchess. We look forward to praising your maternity wardrobe.